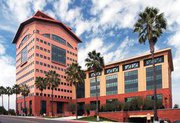 The latest treatment breakthrough in acne scars is to combine LAVIV and MiXto SX Fractional Skin Resurfacing Laser, so that a significant improvement can be achieved in even the most difficult cases.
San Diego, CA (PRWEB) April 16, 2012
Shaft Medical San Diego, the area's premium aesthetic medicine practice providing the full range of advanced cosmetic procedures, announces the availability of LAVIV Combination Acne Scar Treatment California.
Shaft Medical San Diego is one of the first practices in California to introduce LAVIV, a revolutionary approach to California smoothing wrinkles and fading acne related scars. LAVIV uses the body's own cells, called autologous cells, to rejuvenate skin, creating new collagen and boosting the scar-healing process. This means no allergic reaction risk, no injection of foreign substances, and best of all, fewer treatments necessary to achieve the client's desired look, one that can last significantly longer than other injectable fillers.
LAVIV received FDA approval in June 2011 to treat the appearance of moderate to severe nasolabial fold wrinkles (smile lines) in adults. LAVIV can also be used to treat Crows Feet, Frown Lines, Nose to Mouth Lines and Stretch Marks.
LAVIV has other potential uses than the current FDA-approved indication of injection into the nasolabial folds. During development of the product several of the investigators noticed a marked improvement in acne scars. The proposed mechanism is that the fibroblastic activity re-contours the existing matrix of scar tissue.
The latest treatment breakthrough is to combine San Diego LAVIV and a proven noninvasive modality to break the scar tethers, such as MiXto SX Fractional Skin Resurfacing Laser, so that a significant improvement can be achieved in even the most difficult cases. A single MiXto SX treatment and a course of three monthly LAVIV injections is generally recommended. Improvements usually take a couple of months and are gradual.
Acne facts and combination treatment with San Diego LAVIV and MiXto SX
According to the American Academy of Dermatology, about 40 to 50 million Americans have acne at any one time. Rolling acne scars are caused by damage under the surface of the skin and appear as soft, saucer-like depressions or pits on the skin. The skin typically loses its underlying support and develops a wavy texture. The scars tend to be wide and shallow. Research shows that facial acne scarring is common and affects men and women equally, occurring to some degree in 95 percent of acne cases.
A recent multi-center, randomized, double-blind, placebo-controlled study demonstrated the efficacy of LAVIV (azficel-T) in treating rolling, moderate-to-severe depressed acne scars. Ninety-nine of the study patients received up to three injections with 2 mL autologous fibroblasts (10-20 million cells/mL) on one cheek and placebo (vehicle control; dye-free cell culture media) on the other at 14 day intervals. Treatment was administered at a dose of 0.1mL/cm2 into areas of acne scarring on the cheek, which were required have a scarred area of at least 9 cm-squared.
According to the study results, a statistically significant higher percentage of subjects responded to treatment with LAVIV than with placebo, as rated by both the study investigators and patients at the time of final assessment conducted four months after completing the study treatment regimen. No subjects experienced serious adverse events, discontinued treatment, or withdrew from the study as a result of an adverse event.
The LAVIV process is simple.
During consultation it is determined how a client will best benefit from LAVIV Combination Acne Scar Treatment. Then, a small sample of cells are taken from behind the ear, and the Fibrocell process is used to create new, pure, cells called fibroblasts. These are injected back into the acne scars which have been pre-treated with MiXto SX Fractional Skin Resurfacing Laser. These fibroblasts will help skin rebuild its very own collagen (for structure), elastin (for tautness), and hyaluronic acid (for thickness).
Since LAVIV uses the body's own healing resources to give skin a better appearance, LAVIV is not an instant process, it can take from three to four months to get results. But, because those results are created by a person's own body, they can last much longer than conventional fillers.
About Shaft Medical San Diego
Specializing in the very latest advanced aesthetic medicine procedures Shaft Medical San Diego features NeoGraft Scar Free Hair and Eyebrow Transplantation and MiXto SX Fractional Skin Laser for acne scars, skin rejuvenation, and nonsurgical "lift" of the face, eyes neck and chest. Our practice also offers PureLight Cellulite Heliotherapy, PowerX and Lipotherme Minimally Invasive Liposculpture Surgery, LAVIV Skin Cell Cloning Therapy and NeoGraft LTS Acne Cold Laser as well as BOTOX, Juvéderm, Radiesse, LATISSE for eyelash growth, varicose vein and spider vein treatment, and MeDioStar laser hair removal. SHAFT's modern and highly discrete office serves clients throughout Southern California including San Diego, Orange, Riverside and Los Angeles counties.
For more information about San Diego MiXto SX and LAVIV Combination Acne Scar Treatment, please see the Company's website at http://www.shaftsandiego.com.