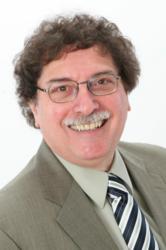 "Many teachers have low morale because they work in a top down environment where they have little to say about what happens in the classroom though they are on the ones in the trenches on the frontline.
Bend, OR (PRWEB) April 18, 2012
Dianne Crampton, Founder of TIGERS® Success Series, Inc., announced today that Tony Lacertosa, owner of Peerless Leadership Development Consulting of Scarborough, ME, has passed the TIGERS licensing requirements to become a licensed TIGERS facilitator of the proprietary TIGERS team building exercise and a member of the TIGERS Success Series Inner Circle of consulting companies. Lacertosa brings 31 years of educational classroom leadership expertise to the TIGERS® group development arena, which is dedicated to building engaged and cooperative work team cultures and strategic alliances.
"Many teachers have low morale because they work in a top down environment where they have little to say about what happens in the classroom though they are on the ones in the trenches on the frontline. The same holds true in business where many employees at every level of operation feel a disconnection with the company due to a management style that does not give them a sense that they are valued and well trained," explains Lacertosa. "This does not have to be the case. I am excited that with the TIGERS facilitation program, I now have a powerful tool to be an agent of change for the better."
Tony Lacertosa, began his teaching career as a science instructor with the Smithtown, Long Island, NY school district. Most of his time was spent teaching science in the traditional high school but he spent a number of years teaching disengaged students in the district's alternative high school. He successfully turned around students who were failing in traditional classroom settings and has seen firsthand what disengagement and tension produce in learning environments. With the resources and tools provided during TIGERS licensing training, Lacertosa is now able to reinforce his commitment to reducing disconnections between school administrators, teachers, parents, students with challenging behaviors and communities in the national arena.
Small to mid-size business leaders also benefit from Lacertosa's focus. Having worked successfully with "disengaged" students, he teaches managers and leaders how to gain commitment and accountability from employees who are struggling with communication breakdown and escalating resentments.
"We are very pleased that Tony has joined us as a licensed TIGERS Facilitator. He is a master at breaking down employee development into easy to learn steps that are easy to reinforce and measure. This sets Tony apart from so many other leadership trainers because his methods stick. I could not be more pleased to welcome Tony to the TIGERS Tribe of recognized TIGERS facilitators," says TIGERS founder, Dianne Crampton.
Tony acknowledges that adding TIGERS facilitation tools to his consulting business gives him state of the art team building activities that bring teams in conflict to consensus quickly. During training, Tony learned how to use the TIGERS Team Wheel™ exercise to teach behaviors that build strong teams and behaviors that will cause team breakdown. He then learned how to use the TIGERS Team Wheel™ exercise to help teams achieve consensus for work behavior ground rules and for decision making and to facilitate action planning for sustainable success. As a licensed facilitator and inner circle member he also receives:

Opportunities to facilitate during TIGERS team development events
Revenue sharing
Two years of business development support and team facilitation coaching
TIGERS Success Series first launched team development and facilitation training for corporate trainers in January 2012. Lacertosa, as an independent consultant, is one of 10 elite consulting business owners with a unique team development niche in the USA and Canada to be recognized as a licensed TIGERS facilitator.
About TIGERS® Success Series: TIGERS® Success Series, Inc. is a team development consultancy that has served leaders and their teams since 1989. TIGERS® helps leaders build teams of employees that are as committed and engaged in the success of the organization as the leaders are. Besides expanding their licensed TIGERS facilitator program, TIGERS is also offering another course for corporate trainers on May 23. This course is only offered four times a year and closes to 15 participants. More information is available at http://www.corevalues.com/tigers-team-wheel-game-with-training,
About TIGERS Team Wheel facilitation: The TIGERS Team Wheel™ facilitation has been used in socially responsible mergers, to build stakeholder teams and for launching large scale change initiatives by TIGERS Success Series for nearly 18 years. Its original launch was for a presentation to the National Institute of Applied Business Ethics in 1995.
The first corporate trainer coached to facilitate the TIGERS Team Wheel™ exercise was the head trainer of Northrop Grumman before initiating a large change initiative.
For additional Information: For additional information on the TIGERS licensed facilitation program or about TIGERS Success Series call Dianne Crampton at 1-541-385-7465 or visit the TIGERS® website at http://www.corevalues.com.