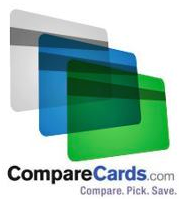 It is one of the best options out there if you're looking to get rid of some debt or just want to have a reliable card by your side.
Charleston, SC (PRWEB) April 16, 2012
CompareCards, a leading service for consumers to compare credit cards and manage their personal finances, has released its Citi Diamond Preferred Card outline providing details on the special credit card offer which includes an introductory interest rate of 0% for 18 months.
The Citi Diamond Preferred Card provides great benefits for those looking to capitalize on a low introductory interest rate for purchases or to utilize for assistance in getting out of debt with the card's balance transfer options. Individuals can transfer balances to the card with a standard 3% fee on their total transfer amount.
Showcased in the CompareCards.com blog overview, the Citi Diamond Preferred Card's extended period of no APR is as good as it gets, and the offering provides all the benefits of being a Citi Diamond Preferred cardholder including Extra Cash from Citi, Citi Private Pass and no annual fee. The standard interest rate after the introductory period expires is 11.99% – 21.99% variable, depending on the applicant's credit history.
"The Citi Diamond Preferred Card is certainly worthy of all the hype it gets," said Chris Mettler, president and founder of CompareCards.com. "It is one of the best options out there if you're looking to get rid of some debt or just want to have a reliable card by your side."
With recommendations that put the consumer first, CompareCards.com provides crucial information for homebuyers, students, business travelers and others looking for guidance on credit card deals and other personal financing issues. CompareCards.com also offers live chat during normal business hours, providing visitors with access to expert credit specialists for additional assistance.
For more information on CompareCards.com, along with details on its services for consumers, just visit CompareCards.com.
About CompareCards.com
CompareCards.com serves as an efficient navigational tool in the ever-increasing space of online credit card offerings. Started as a listing resource for consumers, the site has expanded steadily and now serves as a multi-dimensional service for users to compare credit cards side-by-side and utilize additional functions to manage their credit. The site analyzes details on more than 100 leading credit card offers and has been mentioned in Business Insider, ETV Public Radio, CBS Money Watch and MainStreet.com. For more information, just visit http://www.CompareCards.com.