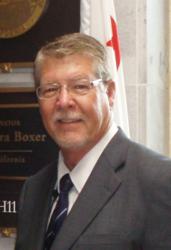 New LookFor Teacher Observation/Evaluation App is a "Best Practice" for Educational Leaders that saves time and money for busy professionals.
Sacramento, CA (PRWEB) April 17, 2012
LookForApp provides quality feedback for teachers regarding their instruction and is instrumental in helping a school be successful in supporting quality instruction. Dan Owens, a principal for 35 years, believes that "the success of your school is determined by the strength of the teaching staff and their effectiveness in the classroom". Having been a principal of a California Distinguished School and also a Title 1 Achieving School, he knows what it takes... Quality teachers who are effective with their students. Teachers deserve meaningful feedback on their instructional practices in a format that is easy to understand and supported by professional development.
Teacher observations and evaluations are very important to teachers at all levels. Most teachers strive for excellence, and it is important to provide quality feedback from a professional observer. LookForApp helps the observer do just that. Most teachers gain respect for an observer who consistently makes observations regarding best practices linked to known educational standards. LookForApp provides teachers with the professional feedback they need to improve instruction.
Using an understandable and easy to use format this teacher observation and evaluation tool is the modern day answer for high performing teachers, staff developers, coaches and school principals. Teachers appreciate quality observations that are timely, well written, and with easy to understand notes. LookForApp helps identify what quality instruction looks like in the classroom and helps encourage and support those strategies for the teacher.
During a classroom walkthrough this app allows observers to identify, organize, clarify, and provide immediate feedback to classroom teachers regarding their instructional practices using the online teacher evaluation tools. Along with personalized observation comments, the real time response helps to foster trust and clarify expectations. By relying on everyday language, observers can identify teacher strategies and instructional techniques, keeping track of their observations using teacher evaluation samples. LookForApp also enables the user to communicate those results instantly to the teacher via email while still in the classroom.
This timesaving app is designed to support excellence in the classroom and school staff development by identifying examples of best practices and promoting quality best practices instruction. LookForApp has been designed by school leaders who have been successful with both challenging and high performing schools. It is intended to help clarify what standards look like and promote reflective, professional and collegial conversations about instructional practices. LookForApp.com has proven to be helpful in enhancing teacher staff development at the school site by identifying techniques and strategies for instructional excellence.
Take a look today at http://www.lookforapp.com - a classroom observation/evaluation tool used by effective educators to enhance educational staff development.
###
Share:
Contact
Dan Owens Look For App 916-847-7234 Email
dowens(at)lookforapp(dot)com
Attachments
LookForApp is an easy to use teacher observation and evaluation program.
http://www.lookforapp.com