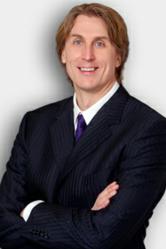 It is exciting to be part of this year's selected DEMO Conference innovators.
Dallas,TX (PRWEB) April 16, 2012
Cinsay, Inc., a startup technology company named one of America's Most Promising Companies by Forbes, will debut its first product at DEMO Spring 2012. The DEMO conference will be held April 17-19, 2012 at the Hyatt Regency Santa Clara.
Produced by IDG Enterprise in conjunction with VentureBeat, the DEMO conferences in the U.S., China, Brazil and Singapore focus on emerging technologies and new product innovations. Historically, DEMO conferences have a reputation for consistently identifying cutting-edge technologies, and have served as launchpad events for companies such as Palm, E*Trade, Salesforce, Webex, Tivo, VMware and thousands of others.
DEMO-presenting companies have six-minutes in which to tell their story on-stage, to the media, industry and financial analyst groups, and the other high-level technology business influencers who are in attendance. In many cases, these companies secure venture funding, establish critical business relationships, and influence early adopters. DEMO is owned by International Data Group (IDG), the world's leading technology media, events and research company. IDG brands reach an audience of more than 280 million technology buyers in 97 countries.
"It is exciting to be part of this year's selected DEMO Conference innovators," stated Cinsay, Inc. founder and CEO Christian Briggs. "We feel honored that they invited us to participate," he said.
Two members of the Cinsay organization – senior vice president of marketing and media services Kyle Nelson, and vice president of product marketing management Andy Wilson – are no strangers to the rigors and rewards of DEMO. Nelson was president and Wilson was Chief Strategy Officer at OpenACircle.com (OAC), which was voted DEMO Spring 2008's "People's Choice" winner. The two were principal architects of OAC's web-conferencing and collaboration product, which was based on a proprietary, high-speed video streaming technology.
ABOUT CINSAY
To learn more about Cinsay, please phone 855-TryCinsay (879-2467) or visit http://www.cinsay.com. To keep up with Cinsay during DEMO/Spring 2012 follow the company on Twitter @Cinsay, or using DEMO hash tags #DEMO12 and #DEMOcon, as well as on Facebook and Pinterest.
ABOUT DEMO
Produced by the IDG Enterprise events group, the worldwide DEMO conferences focus on emerging technologies and new products innovations, which are hand selected from across the spectrum of the technology marketplace. The DEMO conferences have earned their reputation for consistently identifying cutting-edge technologies and helping entrepreneurs secure venture funding and establish critical business. For more information on the DEMO conferences, visit http://www.demo.com/.
# # #