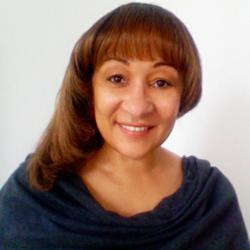 UmeNow has banned third party apps and games because they are back doors that extract information without consent.
Pembroke Pines, Fl (PRWEB) April 15, 2012
UmeNow is aggressively pursuing its Occupy Privacy campaign by promoting the message "Smart People Want it," referring to the services offered by UmeNow which include no tracking, no third party apps, no ads, and the ability to post anonymously or with a pseudonym.
"The giant social networks have morphed into advertizing companies and data brokers. They track everything people do. Then, they sell and trade all they know about everyone like a commodity, no different from soy beans or silver. Meanwhile, data collection companies create shadow profiles based on information they harvest from public sites. Banks, credit card companies, insurance companies, recruiters, employers, litigation lawyers, governments, and even universities can purchase these shadow profiles. People risk embarrassment, job loss, career failure, higher interest and insurance rates, even political reprisals from the lack of real privacy on public sites. Our service protects you from these privacy intrusions," stated Evelyn Castillo-Bach, founder of UmeNow and known to her followers as Privacy Mom.

UmeNow has banned third party apps and games because they are back doors that extract information without permission.
UmeNow uses powerful encryption protection to keep communication private.
UmeNow has banned tagging and face recognition technology too, stating it has no place in a private network.
Company Information:
UmeNow has banned all tracking and all ads. UmeNow's 2-tier membership structure promises the same privacy protection to its free members. Premium level members who subscribe for $6.00/ month have access to all site areas.
Evelyn Castillo-Bach is the founder of UmeNow and Collegiate Nation. UmeNow entered into its silent launch in July 2011. Collegiate Nation--also known as GoCNCN.com-- is the first and only private network exclusively for college students. Castillo-Bach was interviewed earlier this year by Miami television to address privacy issues impacting college students.
Both UmeNow and Collegiate Nation are known for fiercely protecting the privacy rights of its members. All ads, third party apps and games are banned because they are back doors to tracking and extracting private information. Castillo-Bach earned her M.S. in 1993 from Columbia University Graduate School of Journalism. She has traveled extensively in Ethiopia and in the Balkans, accompanying her Danish husband who is a lawyer.