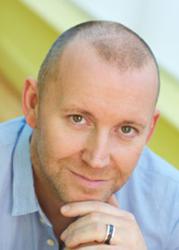 We cure anxiety disorders and do so quickly and permanently
Worcestershire (PRWEB UK) 16 April 2012
Approximately 12 million people in the UK and their families suffer from or are affected by anxiety disorders including panic attacks, agoraphobia, OCD and PTSD, many of them have been diagnosed as depressed, many are on one or more prescription drug, many believe they are mentally or even physically ill and all of them suffer because there is so little knowledge available through conventional means.
Charles Linden knows differently, which is why he features in both The Sunday Times and Sunday Telegraph articles. His 27 years of suffering and 14 years helping over 150,000 anxiety disorder and panic attacks sufferers from around the world make him a unique world renowned anxiety specialist. Why unique? Because his knowledge about these conditions is enormous, his demeanor is beyond reassuring and his and his team's ability to cure anxiety disorders permanently is evident in the thousands of testimonials he receives.
Jodie and Jemma Kidd, Vogue Editor Plum Sykes, Will Young's brother Rupert and many more celebrity clients have used Charles Linden's programmes to cure their anxiety and panic attacks and have gone to become advocates of his work. On Gok Wan's latest TV series 'Gok's Teens', Charles cured 15 year old Kyle Vanes from Sheffield of his anxiety, agoraphobia and Panic Attacks. Charles' own TV series 'Stress Less with Charles Linden' has been repeated dozens of times and Charles is a consultant and contributor to numerous magazines, BBC and other international radio channels, websites and newspapers.
14 years after Charles created his programme, The Elms in Abberley and Brockencote Hall in Chaddesley Corbett have become the venues for the World-renowned Anxiety Recovery Retreats, where anxious people arrive nervous, emotional and desperate for a solution after years of medication and psychology and leave, in many cases, completely cured. Sufferers helped typically suffer from any combination of anxiety, panic attacks, agoraphobia, OCD, Pure O or PTSD.
The Residential Retreats are the pinnacle of Charles' anxiety and panic attacks elimination programmes with the Home Learning Programme, which has been used by over 150,000, 'The Linden Method' forming the basis for all the programme formats on offer.
These programmes have become medically endorsed and referred to by doctors, psychologists and health care facilities around the world as the evidence and client base grows and more and more people shout about the recoveries they have made.
"We cure people, like I cured myself 14 years ago and despite the overwhelming belief spun by most medical practitioners, that anxiety disorders are incurable, our clients do, in deed, recover, fully and permanently. Now that we are recognised by health care professionals, we receive an every increasing number of referrals and it is my hope that, one day, our programmes will be the 'first port of call' for all sufferers." Charles Linden
For more information, to interview any of our Psychological Team or Charles Linden himself, please contact Jo Goodchild on +44(0)1562 732078 The Linden Method UK website The Linden Method USA website Anxiety Recovery Retreat Website