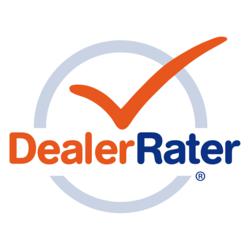 This new tool kit represents the most comprehensive online reputation management and social media monitoring platform in the auto dealer market
WALTHAM, Mass. (PRWEB) April 16, 2012
DealerRater, the world's premier car dealer review web site, today announced that the sneak preview of its new comprehensive online reputation management and social monitoring platform, 360Certified™, at Digital Dealer 12, was a huge success, with over 150 car dealers signing up for the product at the conference.
360Certified introduces a premium level of DealerRater's popular Certified Dealer Program. In addition to the full suite of review-gathering and leveraging tools, as well as placement of a dealership's display ad included in the basic level of the Certified Dealer Program, 360Certified offers car dealerships a comprehensive online reputation management and social monitoring platform. The new expanded tool kit features DealerRater's proprietary 360 Dashboard, enabling 360Certified Dealers to efficiently monitor reviews across the Web, improve their dealership's online visibility for potential customers, and better track and promote their efforts on social media sites. Further details on the robust features and functionality of 360Certified will be available in May when the product is fully released nationwide.
"It has always been our goal to provide our Certified Dealer partners with effective tools for expertly managing and leveraging their online reputation," said Chip Grueter, president at DealerRater. "We are very excited by the overwhelming response to our preview of 360Certified. This new tool kit represents the most comprehensive online reputation management and social media monitoring platform in the dealer market. We look forward to the full launch of the product in May."
Embraced by more than 4,300 car dealers across the U.S. and Canada, DealerRater's Certified Dealer Program is designed to help car dealerships grow their online presence and achieve higher SEO rankings across the Web. Certified Dealers are able to connect with DealerRater's 8 million web site visitors while demonstrating an utmost commitment to quality customer service. For more information call 800-266-9455, or visit http://www.dealerrater.com
About DealerRater:
DealerRater was founded in 2002 as the first car dealer review website worldwide. DealerRater is the world's #1 online resource for anyone seeking third-party information on automobile dealerships. DealerRater features more than 41,000 U.S. and Canadian car dealers, 700,000 consumer reviews and over 1,000,000 cars for sale. DealerRater attracts more than 8 million consumers every year who visit the site to search for car dealerships, read current reviews, write their own descriptive reviews, and find car deals – all for free. Car dealers are rated on the criteria of customer service, quality of work, friendliness, price and overall experience. In addition, DealerRater offers qualified car dealers a Certified Dealer Program as an online reputation management tool for car dealers, to help them grow their online presence and achieve higher SEO rankings across the Web. Today, more than 4,300 dealers are members of DealerRater's Certification Program. For more information, visit http://www.DealerRater.com or call 800-266-9455.