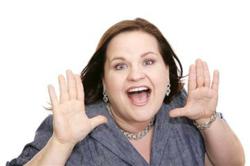 Different shapes and sizes of models are needed
London, UK (PRWEB UK) 16 April 2012
'It's never been a better time to take up modelling,' say UKMA. 'It's the new start of a modelling shape and size rebellion.'
UK Model Agencies source the latest up-to-date modelling information and model news and post it immediately onto their website. As they hear about it, so do their online viewers. With their biggest section launched recently, dedicated to all types of modelling, the leading modelling agency directory can certainly see the different trends in modelling as they happen.
'We've been around as a company for a number of years, starting out when modelling really was all about being super thin,' continues Stevie.' Nowadays, as more and more companies realise that there is a bit of a stereotypical skinny model backlash, different shapes and sizes of models are needed, giving a lot more people the chance to live out their modelling dream,'
Stevie goes on to explain that there is, of course, the strict rules and regulations of size and height within the catwalk and fashion modelling industry, particularly with the top fashion houses involved with high end modelling, demanding a certain look. But the high Street stores have their own fashion shows; they too need models, models to represent the general public.
'There has certainly been a surge in the demand for plus size models, mainly because it has been reported that the average woman is now a size 14 and so larger men and women are needed to promote the high street garments.' UKMA report,' But there is also a demand now for mature models, the older generation being able to take up modelling, even though they may have retired from their everyday job. It goes to show, it's never too late to try and get into modelling if you feel you have the right look.'
Helen Stark, fashion editor for http://www.ukmodelagencies.co.uk says, 'Whilst doing research for our site, it really opened my eyes as to how many different types of modelling there actually are. It opens up a whole new world for people who would never have dreamed that they could ever be a model. We even have a section on ugly models. This isn't really what it means,' she laughs. 'It's a bit of a harsh description! It's basically anybody who looks a little bit out of the ordinary, maybe has tattoos or piercings, somebody who isn't perfectly flawless, but who would be able to sell a product for a company with their own unique look.'
With the website adding pages to their website daily, a different type of modelling is certainly a section which will continue to grow and grow UKMA say. 'Perhaps now is the time to hold your head up high and try out modelling once and for all,' says Helen.' Strut your stuff and be proud of who you are. Let that inner model come out of the closet!'