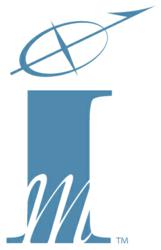 Welcome to the New Age of Austerity.
Santa Rosa, CA (PRWEB) April 17, 2012
One of the great challenges facing Americans is the task of overcoming what Economic Policy Analyst, Curtis Greco, says is "decades of cumulative ignorance that has brought about an unwitting complicity; the public's perception of capitalism and economic fundamentals has been shaped and contoured by a political machinery whose own ignorance has fallen victim to a regime of thought that positions the random grail of New York-based financial ambitions above all. Bill Moyer's interview of David Stockman gives the American Public a faithful insight into how quickly and efficiently domestic monetary and economic policy has been fractured." In a recent op-ed piece, "The Feckless and the Shill", he explains the evolution of the process in this way; "There is no disguise sufficient in its form which can survive a lie or claim regard for truth where there is none; why else the need for a disguise if only to distract the masses until such time as their interests and attentions fade."
As the effects of the New Age of Austerity continue to pressure the U.S. economic outlook Americans will need to arm themselves with information that will both explain the reasons for why the massive economic problems exist and the forces that will need to be opposed if they are to reclaim their economic liberties. "Crony Capitalism", the Bill Moyer interview of David Stockman should be first on your must-view list.
Greco's articles can be seen with regularity in various publications however feel free to source and view each of his commentaries online at The Imperfect Messenger Foundations website.
The Blind-Vision Series: We Hold These Truths, Value Given, Value Received and Valor in Prosperity 2nd Edition are Available Now online and through your local bookseller!
The Imperfect Messenger Foundation - Changing the conversation; One American at a time!
Follow On:
Facebook: The Imperfect Messenger Foundation Twitter: imprfctmsngr
Media Scheduling: Call/Text (707) 484-1804 or Email celias(at)theimperfectmessenger(dot)com
"Who Is" The Imperfect Messenger Foundation?
Curtis C. Greco, Author & Founder of The Imperfect Messenger Foundation is a provocative and engaging speaker and writer covering a variety of topics including "kinetic behavioral dynamics" and socio-political, economic and corporal philosophies. Combining his commitment to life-long study, his formal education, 13 years in public accounting and 20 years in real estate portfolio management, development, financial and economic analysis; he brings a broad and seasoned knowledge base in dynamic and captivating form.
"Man must be Free for Independence to be at Liberty to be expressed!" C. Greco