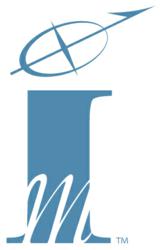 ...the bias of Political Charity.
Santa Rosa, Ca (PRWEB) April 18, 2012
The American Public finds itself in an uncertain cross-road; from every objective source, whether it be the various polling organization or media outlets, the broad cross-section of public sentiment indicates a much deeper question and one which was brought to the forefront during Policy Analyst, Curtis Greco's recent appearance in Ohio. The Foundation's own lead researcher, Carmen Mete, phrases the question in this way: "Has the American Experiment become nothing more than a perennial political exercise and has government lost its focus on perfecting the American Ideal?" The Foundaiton we believes this to be a very important question and in one of Mr. Greco's recent articles, "Seeding Inflation: The Economic Cure", he offers a transparent view of the political process; "The illusion of complexity is merely a device of concealment used to deflect the obvious and common sense. The great drama of Politics has become so detached from economic realities that it no longer views fiscal matters in terms of fundamentals but in terms of temporary resolutions or transient and soon forgotten consequence. One moment saving Wall Street from certain collapse and the next crafting meaningful and insightful pandering policy while few seem to take notice of the great charade taking place; all in the name of saving a dying economic paradigm. Rest assured, there will never be an equitable solution evolve from the bias of Political Charity."
Mr. Greco offered key excerpts of his speech while appearing on-air with Host Mike Miller of 1150 WIMA in Lima, Ohio. "Michael, few seem to understand that government, as it presently operates, is functioning on a false premise; that the power to legislate is unlimited and with this assumption they extend unto themselves the power to tax and borrow in an attempt to pay for it. The consequence of all this is that the Public has been drawn into an equally false premise; one that has given cause to the public conscience that endorses what the government does so that the Public can be given what it is that government has told them is their right. To understand why government is now at the breaking point requires one to understand these truths; it is also the very flaw we will need to excise if we are to break from our past failures and move forward thru uncertainty to a certain future. Until then, these political apparitions are futile. The fix is quite simple: Tell the public the truth that the entitlement system, financial system and tax system are seriously flawed and each built upon an ideology that is both dysfunctional and unsustainable. Set a future target, engage capable minds outside of government to craft a strategy to take us there; educate the public on the program and the enforce the will of the people upon the government. To expect this process to occur within the domain of the current dysfunction is pure lunacy. By the way, my book, "Valor in Prosperity", offers several strategies to accomplish this task."
Greco's articles can be seen with regularity in various publications however feel free to source and view each of his commentaries online at The Imperfect Messenger Foundations website.
The Blind-Vision Series: We Hold These Truths, Value Given, Value Received and Valor in Prosperity 2nd Edition are Available Now online and through your local bookseller!
The Imperfect Messenger Foundation - Changing the conversation; One American at a time!
Follow On:
Facebook: The Imperfect Messenger Foundation Twitter: imprfctmsngr
Media Scheduling: Call/Text (707) 484-1804 or Email celias(at)theimperfectmessenger(dot)com
"Who Is" The Imperfect Messenger Foundation?
Curtis C. Greco, Author & Founder of The Imperfect Messenger Foundation is a provocative and engaging speaker and writer covering a variety of topics including "kinetic behavioral dynamics" and socio-political, economic and corporal philosophies. Combining his commitment to life-long study, his formal education, 13 years in public accounting and 20 years in real estate portfolio management, development, financial and economic analysis; he brings a broad and seasoned knowledge base in dynamic and captivating form.
"Man must be Free for Independence to be at Liberty to be expressed!" C. Greco