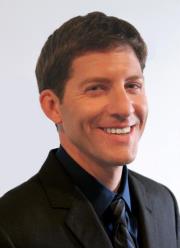 Los Angeles, CA (PRWEB) April 16, 2012
After reading through the 2011 M&A reports to see exactly which companies were acquired during the past year, Growthink President Dave Lavinsky reports that Google acquired more companies than anyone else.
"Google made 25 acquisitions in 2011; buying companies including Clever Sense, RightsFlow, Apture, Katango, SocialGrapple and more. In doing so, Google made the 25 founders of those companies very wealthy," said Lavinsky, who with entrepreneurial consulting firm Growthink has helped over 500,000 entrepreneurs develop effective business plans for starting, growing, and selling their businesses.
Lavinsky believes that entrepreneurs are entitled to the money they receive after selling their company.
"Any entrepreneur who starts, builds and sells a successful company should be paid handsomely," said Lavinsky, whom has recently asked entrepreneurs to look into the future and imagine what their company will look like the day it is sold on to a larger entity.
Lavinsky also believes that entrepreneurs should start thinking in advance about how they might sell their company in the future.
"Even though you may be years away from selling your company to a larger company, you need to start thinking and planning for your exit now," he said.
"Why? As Yogi Berra once said, 'if you don't know where you're going, you're probably not going to get there.'"
According to Lavinsky, building a sellable business takes time. "You need the right systems. The right products. The right customers. And building these things doesn't happen overnight," he says.
"And it's not just the result of having a good product or service that customers want. Rather, you need to plan for it. You need to identify the skill sets to acquire and get them. You need to build a complete business from the ground up."
To help entrepreneurs get started off on the right foot, Lavinsky has listed 6 questions that an entrepreneur should ask themselves. The questions are designed to help entrepreneurs imagine what their business will look like on the day the company is sold to a larger entity:
1. What will be the date of that acquisition?
2. What will the revenues be on that date?
3. How many and what type of customers will the company be serving?
4. Who will be the key employees be and what roles will they perform?
5. Who will the key partners/joint ventures be with?
6. How many locations will the business have?
After these questions have been answered, Lavinsky advises entrepreneurs to reverse engineer the vision. "For example, how will you acquire the customers you will eventually have when you exit?"
"You need to start figuring this out, and planning this now. Since all great things take time and planning to achieve. Don't wait. At a minimum complete the exercise and write down your answers right now. And then tomorrow you can start building your action plan," says Lavinsky.
About Growthink:
Growthink, Inc. is a leading provider of entrepreneurial consulting services, including exit strategy planning. Growthink has also developed several training products and tools for entrepreneurs, including a business plan template and a strategic plan template. To learn more about Growthink's products and services, call 800-506-5728.