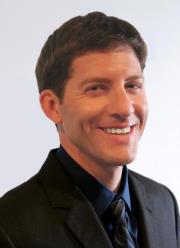 Los Angeles, CA (PRWEB) April 17, 2012
Crowdfunding is getting a group of regular individuals (versus banks, venture capitalists or angel investors) that collectively fund business ventures. Crowdfunding is a very important source of funding for entrepreneurs and can take business ideas to the next level, according to Dave Lavinsky, President and co-founder of leading entrepreneurial consulting firm Growthink, Inc., who have been helping entrepreneurs build successful businesses since 1999.
"I've been following the success of crowdfunding since the very beginning, since I knew it would become a very important source of funding for entrepreneurs. And I now want to reveal just how big it has become," said Lavinsky.
There are several "crowdfunding platforms" or sites that facilitate the funding transactions between entrepreneurs and those who "back" or fund their company. These platforms include Kickstarter, IndieGogo, RocketHub and PeerBackers among many others.
Kickstarter remains the biggest, reports Lavinsky, as he shares the recently released statistics of what happened on the Kickstarter site in 2011. These included the following:

Launched Projects: 27,086
Successful Projects: 11,836
Dollars Pledged: $99,344,382
Total Visitors: 30,590,342
Project Success Rate: 46%
Lavinsky then compares that to Kickstarter's 2010 stats:
Launched Projects: Up 143.4%
Successful Projects: Up 202.7%
Dollars Pledged: Up 259.4%
Total Visitors: Up 268.8%
Project Success Rate: Up 7.0%
"To me, the most exciting thing was the 259% increase in dollars pledged, which is the amount given to entrepreneurs by others to fund their ventures. This amount grew from $27.6 million in 2010 to $99.3 million in 2011," Lavinsky says.
"My best assumption is that 40% of all crowdfunding raises are done on Kickstarter. So, my estimate of total 2011 crowdfunding raises is $248 million. Not bad."
To highlight the rising popularity and to help entrepreneurs take advantage of this form of funding, Lavinsky has decided to share a number of key lessons and thoughts about crowdfunding:
1) "Kickstarter is one of the pioneers in the crowdfunding market. As a first mover, it won't necessarily win, but if it continues to innovate it probably will," according to Lavinsky.
2) Lavinsky states how there are now many different crowdfunding platforms, and that the newer "me too" ones must innovate in order to compete.
3) According to Lavinsky, the popularity of crowd funding is on the increase. "The trend is clear. Crowdfunding is growing like crazy and is now a significant source of funding," he says.
4) Lavinsky believes that crowdfunding has an incredibly high success rate, making it a "no-brainer" for entrepreneurs to use.
"As I have previously revealed, the 'Project Success Rate' or percent of entrepreneurs who post projects and get funding is 46%. Compare that to angel funding, which has a success rate of just 15%. And compare it to venture capital which has a success rate of less than 1%."
5) Lavinsky envisions that it will get harder to raise crowdfunding.
"Right now crowdfunding is a bit like the California Gold Rush which started in 1848. Those that went to California first were much more likely to find gold than those that came later. The same will be true of crowdfunding. As more and more entrepreneurs seek this form of funding, the project success rate will go down. Right now, it's still a novelty and people will fund ideas that seem interesting. Those same funders will be a lot more stringent when they start receiving tons of crowdfunding requests a year or two from now," says Lavinsky.
About Growthink
Growthink, Inc. is a leading provider of entrepreneurial consulting services, including business planning and investment banking. Growthink has also developed several training products and tools for entrepreneurs, including Crowdfunding Formula, a step-by-step training program on how to raise money with crowd funding. To learn more about Growthink's products and services, call 800-506-5728.