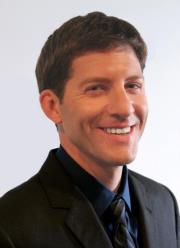 Los Angeles, CA (PRWEB) April 19, 2012
Dave Lavinsky is the co-founder and President of Growthink, Inc., an entrepreneurial consulting firm that since 1999 has helped over 500,000 entrepreneurs develop business plans for raising money. Growthink clients have raised more than $1 billion.
According to Lavinsky, the ability to raise money is essential for any startup company to get off the ground and to start making forward strides towards success and prosperity. To help entrepreneurs fund their businesses, Lavinsky has revealed what he considers to be the 5 keys to raising money:
#1: Know that funding is a progression
Lavinsky advises that new companies start with small amounts of funding that can be steadily built upon as the business grows.
"No matter how cool your company or idea, you're generally not going to receive a $10 million check from the get go. Rather, you will typically raise several "rounds" of capital. You start with smaller amounts, and then as your business makes progress you are eligible for larger rounds of funding," said Lavinsky.
#2: Find the right sources of funding for now
According to Lavinsky, some forms of funding are much easier to raise than others. And also that different forms of funding are more relevant to a company, depending on their specific stage of development.
"The key is to go after the right sources," Lavinsky says. "No matter how good your venture is, if you go after the wrong funding sources, you'll fail. Even Google failed when it initially tried to raise venture capital. But then successfully raised funding from angel investors, and went back to venture capitalists thereafter."
#3: Cultivate relationships early
"Even though you won't get the $10 million venture capital check today, you can start forming relationships with venture capitalists who can write you a $10 million check tomorrow," Lavinsky says.
Lavinsky refers to a quote by Fred Wilson of Union Square Ventures to highlight his point: "The perfect entrepreneur/VC relationship is one where each has established respect and trust with the other well before an investment transaction is broached."
#4: Create a business plan now and keep it up-to-date
According to Lavinsky, a key requirement of attaining any form of funding is the ability to provide potential investors with a business plan in a timely manner.
"Your business is always changing," Lavinsky says. "And as it changes, different forms of funding become available, and you'll come across different types of lenders and investors. Importantly, when you meet a lender or investor, you must be able to give them your business plan in a timely manner. So finish your plan now, and keep it up-to-date, so you can send it off at a moment's notice."
#5: Always be a marketer
"In raising money, the best company doesn't always win. Rather, the best marketers win. That is, the entrepreneurs that are best able to market their companies to lenders and investors are the ones who raise the money. In many cases, it's the entrepreneur marketing themselves via networking, sending emails, making telephone calls, and getting and leveraging Advisors that secures the funding," said Lavinsky.
According to Lavinsky, funding has the ability to generate phenomenal growth in a company to enable it to reach full its potential. He therefore encourages entrepreneurs to take note of his tips and to get out there and obtain their own funding.
About Growthink
Growthink, Inc. is a leading provider of entrepreneurial consulting services. Growthink has also developed several training products and tools for entrepreneurs, including a small business plan template. To learn more about Growthink's products and services, visit http://www.growthink.com or call 800-506-5728.