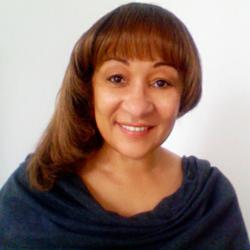 They pose as social networks but in fact they are advertizing companies and data brokers.
Pembroke Pines, Fl (PRWEB) April 16, 2012
UmeNow announced today, as part of its Occupy Privacy campaign, that it considers social networks that track people to be fakes.
"UmeNow is a new start-up with attitude. We promise super-privacy and no tracking, as the starting point. But we're also unafraid to state the obvious: Social networks that track people are fakes. They pose as social networks when in fact they are advertizing companies, data brokers, and many times straight out data collectors. It's unethical and even sinister. UmeNow rejects that business model. We stand apart. UmeNow is not only the go to place for smart people who reject tracking and the monetizing of their data -- it's also a privacy defender and advocate," stated Evelyn Castillo-Bach, founder and CEO of UmeNow.
"I have yet to meet one single smart person who doesn't resent being tracked and having their private information and personal connections used to increase the IPO or stock price of some company. Smart people want technology to empower them, not invade their private lives while enriching others," stated Castillo-Bach, who is widely known among her followers as Privacy Mom. UmeNow's landing page leaves no doubt who UmeNow wants to attract with the unambiguous welcome of 'Smart People Want It.'
The new start-up, launched in July 2011, extends its attitude to ads too, banning their existence. "Ads don't belong in a private network. A true social network is about connecting people and not selling stuff to everyone by tracking who they know, what they say, or where they have been," stated Castillo-Bach, who is also the founder of Collegiate Nation a private network exclusively for college students.
Company Information:
UmeNow has banned all tracking and all ads. UmeNow has a 2-tier membership structure. It promises the same privacy protection to its free members. Premium level members who subscribe for $6.00/ month have access to all site areas.
Evelyn Castillo-Bach is the founder of UmeNow and Collegiate Nation. UmeNow entered into its silent launch in July 2011. Collegiate Nation--also known as GoCNCN.com-- is the first and only private network exclusively for college students. Castillo-Bach was interviewed earlier this year by Miami television to address privacy issues impacting college students.
Both UmeNow and Collegiate Nation are known for fiercely protecting the privacy rights of its members. All ads, third party apps and games are banned because they are back doors to tracking and extracting private information. Castillo-Bach earned her M.S. in 1993 from Columbia University Graduate School of Journalism. She has traveled extensively in Ethiopia and in the Balkans, accompanying her Danish husband who is a lawyer.