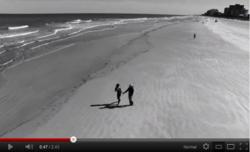 Miami, FL (PRWEB) April 15, 2012
Hip hop artist Jay Arroyo recently released the official video for his single "[My Moment of Truth." Coast 2 Coast Video Distribution presents the project, which is the second single from Arroyo's upcoming mixtape "Leftover Cake."
Jay Arroyo is a half Puerto Rican, half white MC from Ellenville, NY—repping the entire 845 region of upstate New York. He began rapping when he was just 14 after watching an episode of BET's "Freestyle Fridays," starting to write 16-bar freestyles. He eventually found himself in a studio recording songs after school. Now the owner of his own recording studio, Capital Regime Entertainment, Arroyo is working hard to make his music dreams reality. He lists some of his influences as Joe Budden, Eminem, Stack Bundles, Big Punisher, Fat Joe, Drake, Jay-Z, The LOX, and Nelly.
Arroyo is soon to release his mixtape "Leftover Cake," a follow-up to his debut, entitled "Upstate Cake: I'm Good Money," and a precursor to his debut album, Make You A Believer. He describes "Leftover Cake" like "an old school Jadakiss mixtape," meaning that it will be about 20 freestyle records without hooks mixed in with a few full-length tracks. Currently working on his debut album, Arroyo has already secured guest artist appearances from Emilio Rojas and Nino Bless. The release date is yet to be announced. Additionally, Jay Arroyo is working on a blog TV series on YouTube entitled SPICtacularTV, under the account name MrJayArroyo. He posts his latest music and video updates on Twitter, @Jay_Arroyo.
On "My Moment of Truth," Jay Arroyo displays his versatility, showing the world another side of the New York native that many rappers are scared to touch on. The track is a very emotionally driven love song for listeners of all ages and backgrounds.
"My Moment of Truth" is available to view at http://www.youtube.com/watch?v=_kWSvBevgkQ&feature=youtu.be