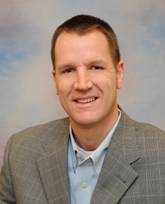 Atlanta, GA (PRWEB) April 16, 2012
PrimeRevenue, Inc., the leading SaaS platform for global Supply Chain Finance, today announced that Mr. Matt Doorley has been appointed general manager for the Americas region. Mr. Doorley will be responsible for business development and service delivery for that region, reporting to PJ Bain, CEO of PrimeRevenue. Doorley is a successful senior executive with a proven track record at building high-performance teams and leading sales and service delivery organizations with P&L responsibility.
Prior to joining PrimeRevenue, Doorley was an advisory senior manager in the Performance Improvement Reliability Technology Practice of Ernst & Young LLP, specializing in driving financial value from improved throughput and operational efficiency in manufacturing and packaging operations. Prior to joining Ernst and Young, Doorley served at Exact Software North America, responsible for overseeing service operations and business development of a $32M North America business unit. Prior to Exact he served as a senior manager at Ernst & Young LLP focused in IT enablement. Doorley was a member of the SAP service line specializing in program management, system analysis/assessment, configuration and implementation. Mr. Doorley has a Bachelor of Business Administration degree from the University of Dayton with a major in Management Information Systems.
"I am very excited to join the PrimeRevenue team in delivering supply chain finance excellence to our expanding customer base in the Americas region" said Mr. Doorley, PrimeRevenue GM. "We are happy to welcome Matt Doorley aboard," added PJ Bain, PrimeRevenue's CEO. "We are experiencing tremendous growth and attracting top talent is a key factor in our future success. Matt's experience in leading sales and service delivery make him a valuable asset to PrimeRevenue."
About PrimeRevenue,Inc.
For Global 2000 organizations who view their supply chains as a strategic asset and are seeking to increase supply chain efficiency, PrimeRevenue is the leading provider of multi-bank Supply Chain Finance (SCF) technology and services. The PrimeRevenue OpenSCi™ platform and working capital advisory services provide these organizations with the control and flexibility required to drive superior SCF results, reducing cost and capital risk throughout their supply chains and forging stronger supplier relationships. Headquartered in Atlanta, Georgia, USA, PrimeRevenue also has offices in London, Paris, Frankfurt and Prague in Europe, as well as in Melbourne, Australia, and Hong Kong, Hong Kong SAR, and operates some of the largest SCF programs for customers around the globe. For more information, visit http://www.primerevenue.com
Contact:
Oana Leventi-Perez
PrimeRevenue, Inc.
(o)+1-404-665-3768
(c)+1-678-368-2583
oleventiperez (at) primerevenue (dot) com