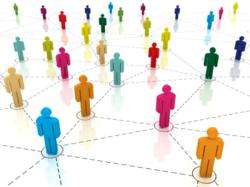 the researchers exhibited huge enthusiasm in the idea of real time collaboration and sharing of pertinent research
Marietta, GA (PRWEB) April 17, 2012
The exclusive network was launched at Georgia Health Sciences University in Augusta, GA on Friday April 13, 2012. Keaton Wheeler, KHG and fiteBac's Technology Director, presented to the School of Dentistry's researchers the bells and whistles of the system. He demonstrated the cutting-edge sophistication and ease of sharing research, and how it better positions the advancement of technology at a faster rate. "We have a highly sophisticated platform in which every researcher must register and be accepted to the different levels of membership and security," says Wheeler. "The event was quite remarkable, as the researchers exhibited huge enthusiasm in the idea of real time collaboration and sharing of pertinent research."
fiteBac's Virtual Private Network is a by invitation only research network. Users are required to fill out accurate information to sign up, and a determination for access will then ensue. Once an account is active, the researcher has the ability to post or start new topics, upload documents, pictures, video, links, and much more to the system. Anyone inside that network will be able to view the upload, comment or add to the information. The forum has strict rules that must be agreed to and followed to participate that will help ensure a secure environment.
"Many groups will be formed because the technology is so broad and extensive," says Kirk Kimmerling, DDS, President & CEO of KHG and fiteBac. "We have developed a Protocol Template Guideline which helps researchers quickly and easily enter findings. The system is user friendly and require very little training to use." Once approved and a group affiliation is decided, it is easy to keep updated on the research progress in any time zone. It obviates the need to wait on phone calls, emails or even mail to get the latest developments.
KHG and fiteBac have provided researchers a unique tool to overcome research challenges faced in the past. The unique goal and objective is to enable collaboration and move forward the research at a much faster rate. KHG's and fiteBac's success lie in their willingness to accommodate revolutionary, futuristic ideas. By working closely with researchers and spending time identifying their specific challenges in accelerating and sharing research, KHG and fiteBac have developed an innovative tool to encourage collaboration and accelerate advances in science.
About fiteBac™ SkinCare, LLC and KHG: fiteBac SkinCare, LLC is a subsidiary company of Kimmerling Holdings Group, LLC ("KHG"), a Georgia-based biotech company that has developed an antimicrobial platform intellectual property technology. KHG was founded in 2009 by a Marietta Dentist, Kirk Kimmerling, DDS and Dan Kearney. The two set out to create products to "change the world, one product at a time." Kirk and Dan first targeted bacterial issues in dentistry, knowing that solving those problems would lead to dramatic improvements in oral health, and more importantly, systemic bodily health. They engaged a team of highly accomplished chemists and scientists retired from Fortune 500 companies and researchers from major universities. In doing so, KHG has developed technology with several patents pending that has application well beyond dental materials, and has exciting potential in medical, plastic, composite, coating and other applications that are in various stages of development, some close to commercialization. fiteBac SkinCare Hand Softening Gel is the first product to be released under the fiteBac brand name.