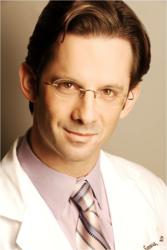 Patients are amazed that they look good enough to return to normal social activities within a couple of days. Some of our patients have even returned to work the day after their SMART Facelift procedure.
Baltimore, MD (PRWEB) April 17, 2012
Dr. Adam Summers is director of the Maryland Plastic Surgery Center, was nationally featured nationally on CBS, The Boston Globe, and rated A+ on iCheckUp for Facelifts. Dr. Summers is one of the east coast's leading Board Certified Plastic Surgeons specializing in cosmetic surgery. Dr. Summers is also a Clinical Assistant Professor of Plastic Surgery, and he has been performing minimally invasive face lift and neck lift procedures since 1996. In fact, Dr. Summers' SMART Facelift is the first one hour face lift technique reported to provide long lasting results. The SMART Facelift and necklift enables patients to return to normal social activities within days. After this one hour facelift and necklift procedure, patients typically have no visible incisions or significant bruising or swelling. This is a significant improvement over other facelift and necklift techniques (such as the Quicklift and Lifestyle Facelift procedures) which can result in permanently visible scars and weeks (or months) of swelling and bruising.
According to the American Society of Plastic Surgeons, there were over 113,000 facelift procedures performed in the U.S. in 2010. This is up over 9% from the prior year. Additionally, minimally invasive procedures, such as the One Hour SMART Facelift, are up 6%. Baltimore and Annapolis facelift patients will be delighted to learn that Dr. Summers is one of the few board certified plastic surgeons who specializes in facial rejuvenation. Although sun damage, stress, gravity and other factors can cause the skin to sag -- Dr. Summers, medical director of the Maryland Plastic Surgery Center, can restore a natural, youthful appearance with a face lift. Patients seeking a facelift in Baltimore and Annapolis region appreciate Dr. Summers' sophisticated techniques which impart a fresh, natural and youthful appearance without the visible signs of aging. And, for many patients face lift surgery can be completed in just one hour.
Dr. Summers is not only a highly qualified plastic surgeon but independent patient reviews also ascertain his expertise. He has been featured on iCheckUp with an A+ rating for facelifts. The website at iCheckUp.com is a portal to a network of specialty health care sites. The iCheckUp network is designed to help enhance the relationship between consumers and health care providers. iCheckUp is not "just" a ratings website. Unlike other ratings sites, iCheckUp encourages a dialogue between health care providers and their patients. An open dialogue can help patients achieve optimal satisfaction and can help health care providers provide optimal services. Dr. Summers is a Featured Provider. Featured Providers have obtained a PowerRating demonstrating that the majority of their treated patients are very pleased with the care provided.
Patients deserve to find the best doctor for their particular needs. But, each doctor provides care in their own special way and what is "best" for one patient may not be the same for another. iCheckUp helps doctors differentiate themselves by specifying the procedures they perform, enabling doctors to post practice specific information, and hosting reviews and detailed ratings about each physician. This data, enhanced with information contributed from each doctor, can help patients choose the best health care provider for their particular needs.
Are you tired of seeing spam? We are...that's why the iCheckUp system encourages real patients to post ethical reviews and detailed ratings about each encounter they have with their doctors. And, iCheckUp is the only on-line website to use PowerRatings, a patent pending system that helps new patients identify if ratings are valid. Don't be fooled by "fake" reviews that are meant to harm the reputation of a good doctor or of hyped reviews that are meant to overly inflate a doctor's reputation...these reviews are not helpful for patients who are trying to find legitimate sources of information, and they can be damaging to doctors who strive to provide good service. Make iCheckUp your source for legitimate reviews and ratings.
Interested in reviewing ratings data about your selected health care provider? iCheckUp is the only website that features patent pending technology to bring you TrueRatings. We gather detailed information from multiple sources and validate the input using our patent pending technology. Validated input enables our doctors do a better job by informing them of areas in which improvements are needed. Also, TrueRatings Technology helps each of us make informed decisions about our health care.
Maryland Plastic Surgery
Adam Summers, M.D.
Info (at) MDCosmetic (dot) com
MDCosmetic.com
410-553-9444
"I Support The H.O.M.E. Foundation"
About The H.O.M.E. Foundation:
The Helping Others Means Everything, or The H.O.M.E. Foundation, is a not-for-profit organization dedicated to helping our Family of Charities. Frankie Verdugo, President of The HOME Foundation, wants to help as many worthy charities as possible as they struggle during these tough economic times. Frankie Verdugo helps raise funds through luxury dream home raffles, home giveaways, prizes, and high profile celebrity events in Hollywood... "Our mission is to help charities reach their fundraising goals and to bring awareness to their praiseworthy causes." Please visit our 2012 Dream Home Raffle Giveaway at: http://www.HOMEFoundationRaffle.com and http://www.facebook.com/HOMEFoundationRaffle.
###