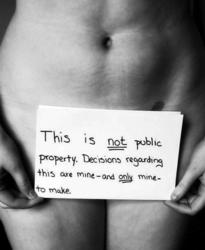 "
This grass roots movement, Unite Women, has been accomplished in less than two months, without money, without "connections", without really knowing what the end result might look like, and, yet, without hesitation. " -Karen Teegarden
Sacramento, CA (PRWEB) April 20, 2012
10:15am - Meet to March to Capitol
2 Locations
Amtrak Station, 401 I Street or
Capitol Mall, Between 3rd Street and 7th Street
10:30am - Meet at the Capitol
North Steps @ L Street, between 10th and 11th
11:15am - Rally at Capitol
North Steps - See Above
1:00 pm - March to Fremont Park
@ P Street and 16th Street, Sacramento
1:30pm-5pm - Fremont Park Event
@ P Street and 16th Street, Sacramento
Speakers, Entertainment, Workshops, Food
Speakers:
-Patty Bellasalma, President of California NOW
-Planned Parenthood Mar Monte Rep. Raquel Simental
-Dr. Ami Bera, running against Dan Lungren
-Holly Near, famed singer
-Personal Stories
Karen Teegarden of UniteWomen.org wrote in the Huffington Post, "GOP presidential candidates are signing "Personhood" pledges and vowing to eliminate Planned Parenthood -- an organization that provides millions of low-income women primary healthcare...The Violence Against Women Act has been reauthorized by a bipartisan vote in every congressional session since 1994... until now. GOP members of the House and several in the Senate refuse to support VAWA because of provisions that cover lesbians and Native Americans.…The Paycheck Fairness Act, blocked by a filibuster in the Senate, would end inequities in work compensation…State budget cuts in health, K-12 and higher education will disproportionately impact women -- the main recipients of public health programs, a majority of our teachers and an expanding majority of students enrolled in our colleges and universities…"
This grass roots movement, Unite Women, has been accomplished in less than two months, without money, without "connections", without really knowing what the end result might look like, and, yet, without hesitation. The passion, anger and concern of women and men from every state, every political persuasion, and every walk of life are propelling this new movement forward. It is a microcosm of the United States: Professionals, workers, unemployed, students, retirees, union members, grandparents, mothers, daughters, and people of every faith and spiritual belief. Women and men have joined each other across miles and time zones to build a new, "beautifully intergenerational wave of the women's movement."
Endorsements: The April 28th actions have been endorsed nationally by the A is For, Advocates for Youth, Catholics for Choice, Center for Inquiry, Coalition of Labor Union Women (CLUW), Code Pink - Women for Peace, Coffee Party USA, Feminist Peace Network, Ihollaback, Katrina vanden Huevel - Editor & Publisher, The Nation, The National Equal Rights Amendment Alliance, National Latina Institute for Reproductive Health, National League of Latin American Citizens, National Organization for Women (NOW), Religious Coalition for Reproductive Choice and This Slut Votes. The Sacramento event is supported by FemDems of Sacramento, Deaf Survivor Advocacy for Empowerment (DeafSAFE), Women's Health Specialists of Sacramento, Bay Area Coalition for Our Reproductive Rights (BACORR) and Rock the Slut Vote (RTSV).
Retraction concerning Endorsements: On March 19, 2012, Unite Against the War on Women issued a press release which contained a misstatement. The release identified the League of Women Voters as having provided a national endorsement for the April 28, 2012 Unite Women events. This was incorrect and Unite Women offers it sincere apology for this error.
Volunteers:
People who would like to volunteer to assist with organizing the Sacramento event and its logistics, or organizations (and individuals) who want to endorse the rally may contact the Rally Chair at unitecalifornia(at)gmail(dot)com.
Follow Unite Against the War on Women at: