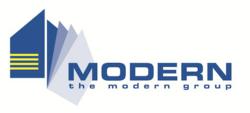 Victoria, Australia (PRWEB) April 18, 2012
A paper commissioned by the Energy Users Association of Australia (EUAA) shows power prices in Australia are among the most expensive in the developed world, with Victoria one of four states listed in the top ten.
The report, Australian Electricity Prices: an International Comparison, found average household electricity prices in Australia are now higher than those in Canada, Japan, the EU, New Zealand and the United States.
Out of the 91 jurisdictions compared, Victoria was ranked fifth highest behind South Australia (third) and New South Wales (fourth), and ahead of Western Australia (sixth).
While Tasmania (eleventh), Queensland (sixteenth), the ACT (twenty-first) and the NT (twenty-ninth) managed to fall outside of the top ten, they still rank in the top one-third in the world.
These findings pre-date the federal carbon tax that will take effect on July 1, which will further increase the price of power in Victoria and the rest Australia.
The paper reports that electricity prices have risen by around 40 per cent since 2007, and are expected to grow by a further 30 per cent over the next two years.
In the face of these revelations – and with a 33 per cent reduction in the Solar Credits rebate due on June 30 – Modern Solar expects a significant upsurge in the number of Victorians installing home solar power systems.
Rooftop solar power systems convert the sun's energy into electricity, providing free power and considerably reducing a household's reliance on the main grid. Any surplus power unused by the property goes back into the grid, effectively running the electricity meter backwards.
Moreover, in addition to small-scale technology certificates (STCs) and the current Solar Credits rebate, Victorians may be eligible for the state's solar feed-in tariff.
The solar feed-in tariff pays a premium price for extra solar power that is exported back to the main power grid; Victorians applying for the feed-in tariff from 1 January 2012 receive a minimum credit of 25 cents per kilowatt hour (kWh).
Modern Solar systems have a guaranteed life of at least 25 years, helping Victorian households save money on power and protect themselves from future energy price hikes for years to come.
Victorians interested in making the switch to solar to reduce their power bills can get an obligation-free quote by visiting http://www.modernsolar.com.au or calling 1300 302 427.