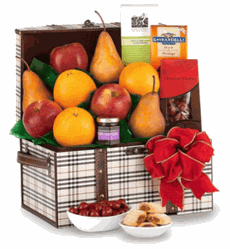 The decision to search for new vendors is not something that we approached lightly.
New York, NY (PRWEB) April 20, 2012
Gift baskets are a way to convey a wealth of sentiments, and can be an appropriate gift for expressing sympathy, joy, appreciation, and many sentiments in between. However, mygiftbasketideas.com, has found that despite its extensive line up of baskets, that customers want even more of a selection. Thus, the company has decided to conduct a search for new gift basket vendors.
Company representative Sarah Barkley shares, "The decision to search for new vendors is not something that we approached lightly. We have been in this business for some time now, and like to think we have a solid idea as to what the average gift basket shopper is looking for. Expanding our product lineup is always something of a gamble. On one hand we are pleased that we can potentially fit the bill for a greater number of customers, but on the other hand we always have this nagging doubt that perhaps we have misread the needs of our typical and our growing market."
Barkley also shares that the company is considering vendors that can provide items that will result in gift baskets that are a little bit more quirky, flirty, and fun, "Certainly we do recognize that a large portion of our market relies on us to deliver baskets for corporate purposes, or even to express sympathy. However, we have seen a very positive response to some of our themed baskets that offer a bit of humor and fun with them. Everyone can appreciate the gift of chocolate or cookies, but a funny plush bear or humor-infused coffee mug, and even daringly witty goodies can really set the tone for those occasions that are somewhat more casual."
The company invites any vendors of gift baskets to submit their name and information at the website if they fit the above characteristics. To work with the site, companies must make quality products, ship on time, every-time, be online via e-mail and phone every working day, and accept returns and refunds on the rare occasion they're necessary.
Customers can see the expanded lineup, and vendors can submit their information, at the company's home page which is, http://www.mygiftbasketideas.com.