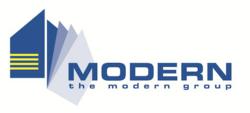 South Australia (PRWEB) April 19, 2012
The Energy Users Association of Australia (EUAA) has released a report showing Australia's electricity prices are among the highest in the developed world, with South Australia topping the list of states.
The report found that average household electricity prices in Australia are currently higher than those in Canada, the European Union, Japan and the US.
South Australia ranked third highest out of the 91 jurisdictions compared.
The data used in the report pre-dates the federal carbon tax that will commence on July 1, further driving up the price of power in South Australia and the rest of the country.
South Australian Opposition Leader Isobel Redmond was quick to address the findings, pointing the finger at wind and solar power as the reasons for price increases in the state.
However, in a press release distributed by the Clean Energy Council, Policy Director Russell Marsh dismissed Ms Redmond's claims as "simply untrue".
"To be honest, we're scratching our heads about the claims made by the Opposition Leader. More than 90 per cent of the price hikes over the next three years will come from increases in costs for the traditional energy system," said Mr Marsh.
The findings of the report - along with predictions of further ongoing price increases - are likely to prompt more South Australians to consider the benefits of solar power, particularly as a 33 per cent cut in the Solar Credits rebate is set to take effect on June 30.
Rooftop solar power systems use the sun's energy to provide free power, significantly reducing a household's reliance on expensive mains electricity. Any extra power generated but not used is fed back into the main grid, effectively running the property's meter backwards.
Further, in addition to small-scale technology certificates (STCs) and the soon to be reduced Solar Credits rebate, South Australians may qualify for the state's solar feed-in tariff.
The feed-in tariff pays for surplus solar power that is exported back to the main power grid and is currently set at 23.1 cents per kilowatt hour (includes both the distributor contribution and the minimum retailer contribution.
Good quality solar power systems are expected to have a life of at least two to three decades, helping South Australian households save money on electricity for years to come and protecting from future energy price hikes.
South Australians interested in making the switch to solar to reduce their electricity bills can receive an obligation-free quote by visiting http://www.modernsolar.com.au or calling 1300 302 427. All Modern solar power systems feature the highest-quality components and carry a 25-year warranty.