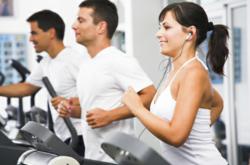 We live in an instant society now, food bought pre packed, driving instead of walking...
Basingstoke, UK (PRWEB UK) 16 April 2012
Advertising the importance of a healthy lifestyle and regular exercise is of vital importance according to a leading weight loss organisation in London. The growth of fast food, snacking, sugary drinks and traveling by car instead of walking has sparked a change in lifestyle leading the the problems of obesity. This is why a leading weight loss clinic in London has decided to try and confront the problem head on through a more aggressive TV advertising campaign, online marketing and traditional marketing through press and radio advertising. After seeking advice from Marketing Quotes about possible routs of marketing, they have started their quest to select an advertising agency to spearhead the advertising campaigns across the UK.
A spokesperson from the clinic commented 'we live in an instant society now, food bought pre packed, driving instead of walking, excess alcohol, smoking, the list goes long. Peoples lifestyles are the problem and radical changes are made. This can only be tackled by re-educating people, encouraging children to play outside instead of on a computer, cooking homemade soups instead of microwave meals and taking time to do regular exercise.
Anne Richards (who works with Marketing Quotes) added 'we have many advertising agencies using Marketing Quotes that are more than capable of handling above and below the line marketing campaigns, we have advertising agencies that have worked in the healthcare and sports sectors, so certainly there are many to choose from to take on this type of campaign. It is important to get the message right if this problem is going to be addressed and changes made to peoples lifestyles.'
About Marketing Quotes - Marketing Quotes is a free price comparison service to UK businesses to help them get free advice and quotes from local advertising companies that have specialist industry experience.