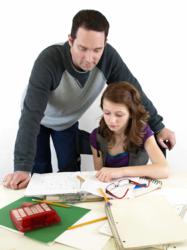 We must provide a sense of calm for our children that their schools are safe in order to facilitate their learning.
Jacksonville Beach, Florida (PRWEB) April 18, 2012
"One of the top priorities for Duval County's Public School Superintendent must be to undertake an aggressive education and prevention program to prevent child sexual abuse by those entrusted with their care.", according to Don Dymer, president and chief executive officer of SingleSource Services company and sponsor of the Protect the Children Conference held at the University of North Florida earlier this year.
The Florida Times Union last week reported that parents, teachers, students and community representatives gathered together for their first of three meetings to discuss what attributes and skills should be required for Duval's next Public School Superintendent, commented Don Dymer. "The article referenced that people in the meetings were talking about how students will be treated in the classroom which is critical. But despite the headline news of increased child sexual abuse by teachers, coaches and volunteers, there is no mention of bringing on board an individual who understands that if we are to ensure our children's educational development, we must dedicate ourselves to providing an environment safe from child predators-- that is part of how children are treated in the classroom as well as in all areas of the school. Our kids are reading on-line stories about situations like Sandusky, they hear about teachers abusing children on the news. We must provide a sense of calm for our children that their schools are safe."
Not only is the emotional toll great, but the financial toll can be staggering. Recently direct costs paid by a South Carolina school for one case was reported to be $5.1 million*. Dymer stated, "I wholeheartedly agree with Chair Betty Burney's comment that we must find a 'transformational leader" for Duval County public schools. An integral part of that transformation must be an individual who recognizes the real threats to our children. Threats which have so far been the most overlooked, we need someone with progressive thinking and a proactive approach to strict, zero tolerance background screening methods and programs."
'Such background screening programs must also be part of an overall education and training program for all adults in the school system to help them identify the warning signs and create effective child abuse prevention programs within each school." Don Dymer continued.
Dymer explains, "Over the years we have seen an increase in child abuse prevention aimed at educating children, but little has been done to train and educate adults about the problem or how they can prevent it. Perhaps part of that stems from that is has long been viewed as a law enforcement problem, but sadly it is not. Few cases of child sexual abuse are ever reported to police and few child sexual abusers are ever charged. And we still must do more to change the attitude that the danger to a child is the "stranger". Disturbingly of offenders who had raped a child under the age of 12, 90% knew the child they abused (Dec. 9, 2005, Bureau of Justice Statistics. Criminal offender Statistics.).
"School districts across the country are rushing to mandate criminal background checks for bus drivers, teachers and others as a means to safeguard the children which is a critical first step. But we need to do more." points out Dymer. "I have spent a lifetime in the criminal justice system and have seen the lengths criminals will go to gain access to vulnerable targets. With child sexual molesters, schools are their targets because they provide access to their prey. Child sexual abusers groom adults as well as children and this is why educating adults is critical."
Dymer advocates that the new Superintendent expand the current background screening program to include an important, scientifically proven assessment tool as part of an overall effective background screening for all employees and volunteers.
After years of looking, Dymer has found the Diana Screen®, the assessment tool that works in helping to identify potential child sexual abusers, adults who do not recognize the boundaries that should exist between adult and child.. A test that to a high scientific degree of accuracy alerts you that this is a person who should not be placed in a position of trust with children and youth. The test meets the goal: "To select the best possible people for staff and volunteer positions and to screen out individuals who have sexually abused youth or are at risk to abuse," as set by The Centers for Disease Control and Prevention.
The DIANA SCREEN® is named for a victim of child sexual abuse who took her life. The test takes 30 minutes to complete, is completely confidential, the results cross validated 200 times. The assessment establishes whether an adult recognizes the appropriate boundaries that should exist between them and a child. Not all people who fail are child abusers - some are enablers, those who lack the ability to recognize inappropriate behavior when they see it all around them. These people contribute equally to the sexual abuse of children. 90% of people pass the screening, but it does identify to a scientific degree of accuracy those that do pose a threat. (Abel Screening, Atlanta, Ga.)
Dymer explains, "As a background screening provider who has campaigned vigorously for people to be vigilant when it comes to background checking, I am now extremely worried that people out there don't realize that when it comes to identifying child sexual abusers - background checks, finger printing, criminal background checks and drug testing won't give you the whole story. It's only part of a more extensive screening process. The next person selected to be the Superintendent of Duval County Public School Systems must have a proactive approach to help prevent child sexual abuse by those entrusted with their care. We must go the extra mile and thoroughly vet all hires and volunteers who will come in contact with our children."
SingleSource Services is located in Jacksonville Beach, Florida.The company provides background screening to over 2,500 business across a wide variety of industries and non-profit organizations. SingleSource was founded in 1995 and believes that backgrounds are like fingerprints and prides itself on itslong term customer relationships and strong commitment to fulfill its corporate civic duties.