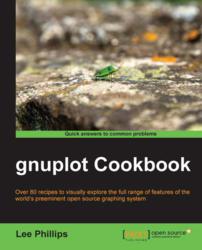 Birmingham,UK (PRWEB) April 16, 2012
Packt is pleased to announce gnuplot Cookbook aimed to help users get to grips with both simple as well as complex features of gnuplot 4.4 without studying its 200 page manual. Written by Lee Phillips, the book has clearly explained, working examples of using gnuplot with LaTeX and with any other computer programming language.
gnuplot is the world's finest technical plotting software that can generate two- and three-dimensional plots of functions, data, and data fits. It was originally created to allow scientists and students to visualize mathematical functions and data interactively, but has grown to support many non-interactive uses such as web scripting.
gnuplot Cookbook starts off by taking the reader through all the features of gnuplot by using practical examples accompanied by rich illustrations and code. Furthermore, this practical book will teach readers to add graphical output to their computer programs, in any language and enable them to see a picture of the graph they want to make and find a ready-to-run script to produce it.
Using this book, readers will learn to annotate graphs with equations and symbols that match the style of the rest of their text, thus creating a seamless, professional document. Topics like creating a web page with an interactive graph, and adding graphical output to the simulation or numerical analysis program are also covered.
Written in a cookbook style, the book serves as a convenient visual reference that addresses the full range of gnuplot's capabilities, including its latest features for new as well as experienced gnuplot users. The book is out now and available from Packt in print and popular eBook formats. To read more about it and download a sample chapter, please visit the Packt web-page.