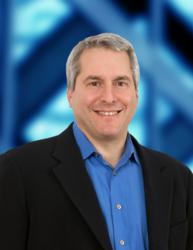 New York, NY (PRWEB) April 16, 2012
Popdust, the fast growing online music platform that connects fans with the pop stars they love, using news, social engagement and ecommerce, has named Hugh Panero as its first Chief Executive Officer. Mr. Panero, the co-founder and former Chief Executive Officer of XM Satellite Radio is a seasoned entertainment executive with a history of building new media platforms.
"Our mission for Popdust is to galvanize the intensity of pop music fans and create a vibrant and profitable platform for music news, social interaction and commerce," said Hugh Panero. "The great team here, including co-founders David Wade, Craig Marks and Kevin Fortuna, has already built the largest web destination dedicated to pop music and I look forward to building on their many achievements to date. I love building media companies in businesses with a large market opportunity and clearly there are lots of pop music fans."
According to co-founder, Kevin Fortuna, "We're thrilled that Hugh has joined Popdust; his history as a savvy entrepreneur and an innovator in the media space will help Popdust achieve its full potential as a thriving pop music social community."
Popdust investors represent the leading ventures firms, including: Lerer Ventures, New Enterprise Associates, Softbank Capital and RRE Ventures.
About Hugh Panero
Hugh Panero co-founded XM Satellite Radio in 1998 and served as its Chief Executive Officer for almost 10 years. During his tenure, XM's subscriber growth outpaced the growth of wireless phones and cable television. Today, there are over 23 million satellite radio subscribers as the merged SiriusXM. Over his 25-year media career Panero has held various executive positions building digital subscription, on-demand and advertiser-supported entertainment distribution businesses. Most recently, he has served as a Venture Partner with New Enterprise Associates (NEA), a leading venture capital firm, where he has focused on investments in the media and technology space.
About Popdust
Popdust focuses an expert music-centric lens on the artists creating and performing the biggest and most popular songs. Since launching in 2011, Popdust has quickly become the largest dedicated pop music web destination catering to young, voracious music fans that obsessively follow the biggest music artists including Lady Gaga, Justin Bieber, Katy Perry and Rihanna. The Popdust editor-in-chief is Craig Marks, former top editor of SPIN, BLENDER and BILLBOARD and co-author of the new bestselling book "I Want My MTV." David Wade is Popdust's President & General Manager. Read stories at http://www.popdust.com.
Press Contact:
Lois Najarian
The Door
646 340 1763
Lois(at)thedooronline(dot)com