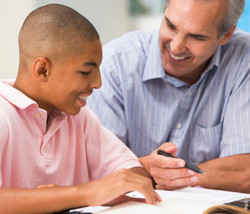 Chicago, IL (PRWEB) April 17, 2012
WyzAnt.com, the nation's largest marketplace for private tutors and students, last week announced the finalists for its second annual college scholarship contest. Out of thousands of applicants, 20 students were selected to move onto the final round of voting where three outstanding students will be awarded a total of $10,000 in scholarship funding.
Beginning in October, applicants composed essays about important life lessons they had learned and shared their essays on Facebook, Twitter and YouTube to solicit votes on WyzAnt.com. This year, WyzAnt received essays from students in all 50 states.
"Every year the contest produces some truly inspiring and insightful stories that we're honored to share with the WyzAnt community," said WyzAnt director of marketing, Daniel Breiner. "We look forward to seeing who our tutors choose as this year's winners and rewarding those students with WyzAnt scholarships."
Throughout April, WyzAnt tutors will conduct the final round of voting and their collective votes will determine three winners from the remaining finalists. First place will be awarded $5,000 to the school of his or her choice and the second and third place winners will be awarded $3,000 and $2,000, respectively. WyzAnt.com will announce this year's winners in early May 2012.
###
About WyzAnt.com: WyzAnt.com is the largest marketplace for tutors and students, offering an easy-to-use and secure environment designed to foster learning though one-on-one instruction. Students and parents can visit WyzAnt.com to find tutors in a variety of subjects ranging from academics and test preparation to music instruction and computer and career training. Students can review tutor profiles, subject certifications, background checks, and tutor videos and blogs to ensure they find the perfect match for their individual tutoring needs.