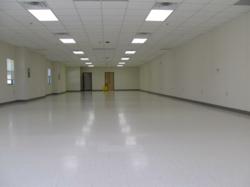 Chattanooga, TN (PRWEB) April 17, 2012
Icon Construction has enjoyed a long relationship with the United States Army National Guard and its various units across the country. One such relationship developed in early 2010 with the Tennessee Army National Guard (TNARNG). The TNARNG trains on a 1600+ acre site in far-northern Georgia, just south of Chattanooga, TN. The TNARNG had identified a need for additional barracks facilities for TNARNG members and those from others units who use the Catossa Training Site for training.
Catoosa Training Site is divided into 10 training areas C-1 thru C-10 with over 1500 acres of Maneuver, mounted and dismounted training areas. The training areas also house a dismounted land navigation course, obstacle course, IMT/Practice grenade range, M203 grenade range, machine gun transition range, 1/2 scale tank-bradley range, MK19 range, M16/M9 baffle ranges, 600m KD range and urban assault couse complex with a tactical training base(TTB).
The Icon Construction team designed four permanent, modular barracks facilities, totaling 22,880 sq. ft. Icon crews then arranged to have the modular buildings transported to the remote site. An Icon Construction team, led by an Icon Site Superintendent, then completed full turnkey services that included building set-up, fire alarm & fire sprinkler, sidewalks and all utility runs and connections. This massive modular barracks project and all necessary site work was completed in approximately nine months.