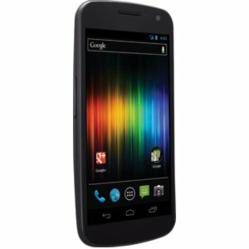 Sprint customers who have been anxiously awaiting the arrival of the latest flagship smartphone from Google™ will be able to snatch their very own Galaxy Nexus off Wirefly's virtual shelves beginning April 22.
Reston, VA (PRWEB) April 16, 2012
The wait is finally over. Wirefly (http://www.wirefly.com), the Internet's leading authorized retailer of cell phones and cell phone plans, today announced that on April 22 at midnight PDT, it will begin selling the highly anticipated Galaxy Nexus for Sprint. Galaxy Nexus has the distinction of being among the first Now Network LTE-capable smartphones, as well as its first device to launch with Android™ 4.0 (Ice Cream Sandwich), making it one of the fastest, most powerful mobile phones on the market today. Sprint customers who have been anxiously awaiting the arrival of the latest flagship smartphone from Google™ will soon be able to snatch their very own Galaxy Nexus off Wirefly's virtual shelves – and at a special Wirefly price with new 2-year agreement on a select plan and $10 Premium Data Add-on. Sprint's LTE Network is expected to launch soon and in select markets.
Galaxy Nexus is Sprint's first phone with Android 4.0, Ice Cream Sandwich, and combines the latest Google software with cutting-edge Samsung hardware. The device boasts a laundry list of impressive features that are sure the please even the most discerning cell phone user. To begin with, the device is fast – incredibly fast. In addition to operating on both Sprint's new blazing-fast 4G LTE network (where available) and its 3G Mobile Broadband Network (depending on user location), Galaxy Nexus comes equipped with a high-speed 1.2GHz dual-core processor capable of producing smooth graphics and 1GB of RAM delivering high performance, increased productivity, and maximum speed.
With a super slim profile, Galaxy Nexus features an enormous 4.65-inch Contour Display with a true high definition (720p) resolution Super AMOLED touchscreen - the largest and one of the the most advanced visual displays on a Sprint smartphone with superior colors, enhanced readability with minimal glare, and even greater battery capacity – perfect for watching movies and playing games from Google Play™. Plus, with 32 GB of built-in storage, Galaxy Nexus has plenty of room to store photos, movies and music.
Ice Cream Sandwich also improves upon Android by making it simple and beautiful. With innovations like Android Beam™, a camera with fun Live Effects and zero-shutter lag for instant photo capturing, a deeply integrated Google+ experience, and a new People app, Galaxy Nexus is beyond smart.
Galaxy Nexus offers a "pure Google" experience giving direct access to Google Mobile™ services and the latest and greatest Android releases and updates as soon as they become available. Galaxy Nexus also includes Google Wallet™, which lets consumers pay quickly by tapping the Galaxy Nexus wherever MasterCard PayPass is accepted.
Other impressive features include: 5-megapixel rear-facing camera and camcorder and front-facing 1.3-megapixel camera for video-chat, 3G/4G Mobile Hotspot capability that supports up to ten Wi-Fi enabled devices simultaneously, and a gyroscope sensor that tracks handset orientation, velocity and rotation for a smooth, fluid gaming experience.
Beginning, April 22, customers looking to purchase this hot new device and all of the useful accessories that go along with it can shop from the convenience of their home or office by simply visiting Wirefly.com. With just a few mouse clicks, they can quickly and easily order and activate their very own Galaxy Nexus. As always, every Wirefly order comes with fast, free FedEx shipping. And as part of the Company's brand promise of greater savings and straightforward pricing with no gimmicks or rebates, customers can shop knowing that they will get their new Galaxy Nexus for Sprint at a great price.
To read more about Wirefly or to purchase a Galaxy Nexus by Samsung on April 22, visit http://www.wirefly.com.
*Android, Android Beam, Google, Google Mobile services, Google Play and Google Wallet are trademark of Google Inc.
About Wirefly
Wirefly.com is America's trusted source for cell phones and wireless service plans. Owned and operated by Simplexity, Wirefly.com is the Internet's #1 authorized dealer for the top cellular carriers in the U.S. Wirefly.com offers discounts and services not available in retail wireless stores including a better selection of the latest cell phones, greater savings, straightforward pricing with no rebates, and fast, free FedEx shipping with free returns on devices from HTC, Motorola, Nokia, Samsung, LG, BlackBerry and many other cell phone handset manufacturers. For more information about Wirefly's wireless products and services, visit http://www.wirefly.com. Shopping from a web-enabled cell phone? Wirefly's mobile-optimized website, mobile.wirefly.com allows consumers to quickly and easily explore its extensive catalog of cell phones and receive unbiased information from any web-enabled cell phone, regardless of operating system. With Wirefly Mobile, visitors can shop and compare phones and pricing by manufacturer, carrier or rate plan while on the go.
Contact
Megan Murray
Simplexity
703.657.4102
mmurray(at)simplexity(dot)com