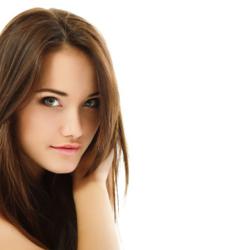 Each model is different, has their own unique look
London, UK (PRWEB UK) 19 April 2012
'We'll tell you what's good about La Mode,' says director, Helen Smith, 'and so will all our friends.'
http://www.lamodelondon.com adds all the latest and up-to-date modelling news as they get it on their website daily. They pride themselves in being one of the first companies in the industry to know about the very latest casting calls. As soon as they hear about a modelling job, their models get to see them within minutes of the modelling advice company. 'Time is certainly of the essence within this very competitive market,' say La Mode.
'Our website, and that of our partners, UK Model Agencies, provide daily castings to our models' websites, featuring all the latest modelling jobs available from all over the country,' says Helen Smith, director at La Mode London. 'As soon as we get to hear about them, we pass them straight onto our models, as well as all the latest, up-to-date model news.'
Helen continues, 'Here at La Mode London, we pride ourselves on our open and honest model advice. We're at the very heart of the modelling industry and have the instinct of knowing which direction a model should aim for.' She goes on to explain, 'Each model is different, has their own unique look and we can tell straightaway which type of modelling they would do well in - if they are suitable at all.' La Mode explains that not everyone is cut out to be a model, and as part of their job, they have to try and gently impart this fact to their clients.
'It's hard when this happens, and it's something of course, which every aspiring model doesn't want to hear. If they aren't cut out for the modelling industry, we have to tell them. We can only advise, and it is ultimately up to the model themselves if they want to take that advice.'
The model advice centre and photographic studio pride themselves on producing exceptional work with the creative team at the ready, from beginning to post production. They offer a complement of images showing off a model's diversity, a tool, which they explain, is essential in self-promotion for any model.
'We also offer a free retouching service to take the photos to that next level of professionalism,' says Helen. 'Not only this, but we also produce a website to go with the photographs, an essential way to promote a model in front of a huge audience in a small space of time.'
The new page on La Mode's site is full to bursting with testimonials from past clients, with some very famous faces making an appearance too.
'We are very privileged here at La Mode to have worked with not only some great looking people and turning them into celebrities, but also mixing with the rich and famous.'
So now we know what's so good about http://www.lamodelondon.com. Model application is all about being loud and proud and La Mode is certainly all that.