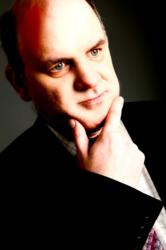 We've worked with some great people and turned them into celebrities
London, UK (PRWEB UK) 20 April 2012
Big Brother is watching as La Mode launches their latest modelling portfolio online.
http://www.lamodelondon.com are specialists in providing all the latest modelling advice as well as offering a top-class photo shoot for an aspiring model of any age and background. Whether a model is completely new to the art of modelling or a beginner in the entertainment industry or not, the model advice company based in London have a great overview of life in the fast lane.
' We're very lucky here,' said a spokesperson for La Mode.' We've worked with some amazing celebrities and also some great people and turned them into celebrities.' The model advice company can boast celebrity clients such as singer songwriters Simon Webbe and Duncan James, actors and actresses from East Enders and Hollyoaks, Nicola Stapleton, Gemma Bissix and Melanie Cameron, but also TV presenters and X factor finalists. Their latest model signing can tick boxes in the last two categories.
Anthony Williams is the latest model to get a perfect portfolio launched online by http://www.lamodelondon.com. The actor is a trained TV presenter and has auditioned for Britain's Got Talent, the X Factor and also Big Brother. He is ambitious and hard-working and is available for jobs and castings at short notice. Being able to take direction and working well under pressure are also assets he can boast, which are essentials for any model.
'Having experience in the entertainment industry is always a bonus for a model first starting out in their modelling career,' say La Mode.' To have the confidence to be able to put yourself forward to shows like this is a great way to be able to then take on roles in modelling'.
Modelling is very similar to acting and a model needs to be able to turn themselves into somebody else during a photo shoot, show different characters they can pull off according to La Mode and their modelling London experience.
La Mode go on to explain that a model needs to be as versatile as they can, and if they are able to transform their looks and pull a pose to become somebody else in an instant, then their face will be remembered. The people they work with, such as the photographers and casting directors, will enjoy working with them and have the confidence in turn to re-employ them for future modelling work.
Anthony is interested in all manners of modelling and has a gregarious outlook on life; his interests include bowling, singing and music in general. He is also interested in meteorology, which definitely proves he's reaching for the stars.
'I am a trained television presenter,' he says.' I have also done extra work in Bollywood movies and judged a show called Malange Factor.'
It's no wonder Anthony credits Simon Cowell and Cheryl Cole as inspirational role models.
Visit http://lamodelondon.com to see the reality TV star hopeful's brand-new portfolio today.