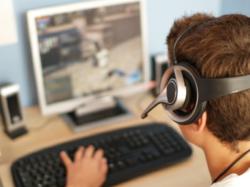 Virtual tournaments are sprouting up in all corners of the world and it's easier than ever to get involved.
Elk Grove Village, IL (PRWEB) April 17, 2012
This month featured another important tournament in the cyber world. The IPL 4 tournament brought together thousands of online gamers as they watched and played the RTS video game, League of Legends. With a first place payout of $25,000 and a $50,000 prize pool, this game has become a serious business.
This tournament is just one indication of the proliferation of electronic sports, or competitive gaming. The rise of professional gaming really got started in 1997 when the League for Computer Video Gamers, known as the Cyberathlete Professional League, or CPL, was created. In 2005, the CPL started a world tour that included online athletes from across the globe. Today teenagers and adults are crossing borders coming together for video games that started as a hobby, and for some, has moved to a career.
More and more people are entering this arena everyday. Traditional sports require safety equipment, sports apparel and physical strength and skill. Electronic sports demand a different set of tools. Along with mental agility and expertise, of course, a new or used computer or laptop is necessary. It's also important to have a video graphics card (GPU), a speedy Intel processor (CPU) and a good amount of memory (RAM). It is recommended that a gaming computer have two and eight GB of RAM memory. You can buy additional computer memory, CPU and GPU separately. Having an LCD monitor also makes the video game experience more enjoyable as the screen quality is enhanced.
Virtual tournaments are sprouting up in all corners of the world and it's easier than ever to get involved. Being a cyber athlete no longer comes at the high price tag it used to. League of Legends is a free game, and many of the equipment mentioned above can be bought at deep discounts from companies like Belmont Technology. Belmont Technology is an established online retailer of used and refurbished laptops, desktops and computer parts. Belmont Technology offers a wide range of products, brands and models. And with a thorough inspection and 90-day warranty, you can be assured you are getting a quality product that work good as new.
About the Author: Located outside of Chicago, Belmont Technology specializes in IT asset management and data security. Belmont Technology believes in providing customers with reliable and fairly-priced goods and ethical recycling, remarketing and disposing of all technology products. We encourage you to browse the Belmont Technology website and see the Belmont difference for yourself.