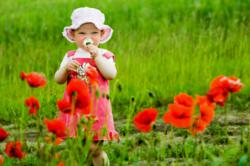 we have decided on a price point that positions our brand as a higher quality swap while still providing great value to our customers
(PRWEB) April 18, 2012
Attending clothing swaps is a national trend that continues to pick up steam. Browse & Pick is a clothing swap company based in Brooklyn that is set on leading the effort on one day making this trend as common as shopping. Today, Co-Founder David Badillo announced Browse & Pick's ticket pricing for their upcoming summer tour in North Brooklyn. "The process by which we decided on the exact pricing was a long one, through much discussion in our meetings and surveying potential customers, we have decided on a price point that positions our brand as a higher quality swap while still providing great value to our customers." Said Co-Founder David Badillo. "With many American families feeling the effects of a weakened U.S. economy, many are seeking out ways to stretch their dollars and save big without sacrificing in quality, we are confident that Browse & Pick can help these families find exactly what they are looking for."
Browse & Pick's summer tour will host two themed swaps, which are scheduled to debut on Saturday June 2, 2012 in Dumbo, Brooklyn. The first is Swap-a-Coo which is their children's clothing swap for sizes 6 months to Size 8. Their second swap is their fashion swap for women, Swap Rouge for sizes 4 to 16. During the early bird phase of each event, Swap-a-Coo will be priced at $40 and Swap Rouge at $45. Swappers who fail to purchase their ticket in advance will have to pay $10 more at the door than those who purchased tickets during the early bird phase. "Our early bird phase will expire exactly one week before the start of the actual event. We want to encourage those interested in our swaps to buy early since tickets are limited. We want to avoid turning many customers away at the door when we sell out." Said Co-Founder Ann Badillo.
For more information on their upcoming summer tour, you can visit their website http://www.browseandpick.com. Tickets are now on sale.
About Browse & Pick Corporation
Browse & Pick's mission is committed to being one of the major leaders in recycled fashion throughout the New York City area and educating the mainstream of the benefits. Browse & Pick is based in Williamsburg, Brooklyn with future plans to expand their tours throughout New York City and other major cities throughout the United States.