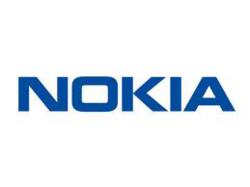 With video, live scores and other real-time team information, the app will deliver an outstanding sports experience to our Nokia Lumia Windows Phone customers."
Mark Fletcher, Director, Nokia Global Partnerships
Orlando, FL (PRWEB) April 16, 2012
XOS Digital, a global provider of sports video technology, announced today, in partnership with Nokia, the launch of the official Southeastern Conference mobile application for Windows Phone, providing fans with free, all-access coverage of SEC sports.
XOS Digital has customized the SEC Mobile app for the 2011-2012 season. The app includes high-definition video and audio, fast navigation, auto-updating scores and the ability to watch local SEC affiliate coverage in select markets.
"Windows Phone is an increasingly popular mobile platform," said Chris McCleary, CEO, XOS Digital. "Nokia produces great Windows Phone devices and we are happy to work with them on this mobile application offering."
Features of the Official SEC Mobile for Windows Phone application include:

Original video programs including "SEC Today," "SEC Prime Performer" and "Countdown to Kickoff"
SEC team schedules for all conference sports
Live scores, stats, standings and detailed rosters
XOS uses the most suitable video format for the Windows Phone platform. This enables the highest quality video distribution to fans based on their connection speeds.
"Windows Phone is backed by a rich developer ecosystem that is creating a variety of quality apps and games, like the Official SEC Mobile app, that take advantage of the phone's unique features and design," said Todd Brix, senior director, Windows Phone Marketplace, Microsoft Corp. "This app is a great example of the rich applications people will find on Windows Phone Marketplace to get the most out of their phone."
Mark Fletcher, Director, Nokia Global Partnerships & Application Development said, "This is a great app for sports fans in the U.S. and beyond. With video, live scores and other real-time team information, the app will deliver an outstanding sports experience to our Nokia Lumia Windows Phone customers."
Fans have the ability to download the official app from the SEC Digital Network website (SECDigitalNetwork.com/secmobile) or on Windows Phone Marketplace (windowsphone.com/marketplace) by searching "Official SEC Mobile."
In the coming weeks, XOS Digital will launch mobile apps for other college sports partners on Windows Phone, including the BIG EAST Conference, Mid-American Conference, West Coast Conference and Conference USA.
About XOS Digital, Incorporated
Founded in 1999, XOS Digital is the leading provider of digital asset management solutions for collegiate and professional sports organizations. Conference officials, league offices, coaching staffs and athletic departments rely on the XOS portfolio of products and services to manage, analyze, archive, distribute, protect and monetize their digital assets. The XOS Thunder™ Coaching Platform, XOS Xchange™, XOS PlayerOnDemand™, XOS Digital Licensing Portal™, and the XOS Digital Sports Network™ digital media distribution technology provide the most advanced, comprehensive digital asset management solution available in the world. For more information, visit http://www.xosdigital.com.
About Nokia
Nokia is a global leader in mobile communications whose products have become an integral part of the lives of people around the world. Every day, more than 1.3 billion people use their Nokia to capture and share experiences, access information, find their way or simply to speak to one another. Nokia's technological and design innovations have made its brand one of the most recognized in the world. For more information, visit http://www.nokia.com/about-nokia.
Contact:
Stephanie Gaski
XOS Digital, Inc.
407-404-5659
sgaski(at)xosdigital(dot)com