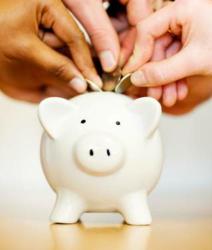 People are very reluctant to let go of staff and make widespread cuts that could be devastating to local economies, so they look to us to provide them with other means of tightening belts without having to resort to drastic measures
(PRWEB UK) 17 April 2012
Expense Reduction Analysts NJ Grime are reporting an increase in the demand for their services following the period of prolonged economic gloom. With many companies seeking to cut costs in order to survive what is becoming an increasingly hostile economic environment, they are turning to external services for much needed advice.
Since the initial economic downturn of 2009 the UK has had consistently dismal growth, and although it has avoided a double-dip recession, forecasters predict that that growth will stand at just 0.4% this year stalling until 2013 when it will climb to 1.5%. Although there has been a boost in exports to emerging economies in Asia and South America, unemployment remains at an all-time high and is expected to grow further from 8.4% to 9.3% by the middle of next year.
Because of this expense reduction analysts have been in high demand. Neil Grime, who owns NJ Grime Cost Management and Consulting Services commented
"It's understandable that people are outsourcing their cost management to companies like ours. People are very reluctant to let go of staff and make widespread cuts that could be devastating to local economies, so they look to us to provide them with other means of tightening belts without having to resort to drastic measures like mass redundancies"
By seeking expert advice, it's argued that businesses can become more competitive within a market that looms on the edge of recession. With the Eurozone crisis looking increasingly bleak and poor forecasts from economists, it has become essential to cut costs wherever they are deemed obtainable.
Cost Management professionals can undertake valuable market research and gather data and analysis to highlight areas in which cuts can be made, saving businesses time that could be better spent on other areas of concern; they can then help companies develop and implement proposed changes, smoothing the transition and helping them to run more efficiently and cost-effectively.
Grime continues; "Sometimes it is difficult - particularly for small businesses who don't have professional experience of dealing with finance - to identify where they can manage their overheads more effectively which sadly, often leads to the demise of the company. We have been working the field for 25 years and are well placed to offer advice that will help these companies survive the economic turbulence we are still facing. It's a question of stability, and we have a proven record of being able to deliver this."
Cost reduction analysis is said to be effective in most areas of industry, with NJ Grime's portfolio ranging from food and leisure to manufacturing and engineering. It is estimated that through all fields, the outsourcing of expense analysis can save the company from 6% to an excess of 30%