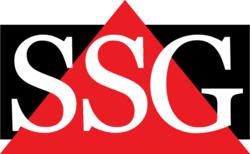 "Digital data is growing at astronomical rates creating data management issues that range from growth management to application/data retirement to regulatory compliance for disposal and access of archived data"
Richardson, TX (PRWEB) April 18, 2012
SSG, Ltd. is pleased to announce they will be co-hosting a seminar on May 1, 2012 with their partner Informatica Corporation providing an overview of the Informatica Application Information Lifecycle Management (ILM) product family.
Informatica Application ILM solutions enable IT organizations to cost-effectively manage data growth through database archiving, test data management, data privacy and data masking, and application retirement. Based on lean data management principles, these information lifecycle management solutions help to shrink Big Data, reducing the cost of owning enterprise applications and increasing ROI.
The seminar will be held at the Dallas/Fort Worth Airport Marriott Hotel, 8440 Freeport Parkway, Irving, Texas 75063. Registration will begin at 8:30 AM followed by introductions and two feature presentations. Josh Alpern, Vice President, Strategic Business Development in the Information Lifecycle Management (ILM) business unit at Informatica will begin the seminar with a discussion of "ILM and Privacy Solutions". David Hermanski, Managing Director, Data Management Practice at SSG, Ltd. will follow Josh and will "Explore Specific Use Cases and Customer Successes with Informatica ILM".
"Digital data is growing at astronomical rates creating data management issues that range from growth management to application/data retirement to regulatory compliance for disposal and access of archived data", said David Hermanski, Managing Director of SSG's Data Management Practice. "The Informatica Application ILM product family provides IT organizations with a powerful tool for controlling and managing data within the enterprise."
About SSG Ltd
Founded in 1997, SSG, Ltd. is a Dallas-based Oracle Gold Business Partner and Informatica Channel Partner specializing in Billing and Revenue Management (Oracle BRM), Data Management (Informatica Platform and Oracle DW/BI) and Custom Software Development. As a premier software professional services firm, SSG specializes in building trust-based relationships and solving complex problems in business-critical applications for our clients. The ideal SSG client has made significant investments in technology and values a partner they can depend on to bring a depth of experience and solve their technology challenges right the first time. SSG prides itself on providing the highest quality service to its clients with an unrivaled level of professional integrity, and is also proud to have been named one of the Dallas Business Journal "Best Places to Work" for three consecutive years.
Media Contact
SSG Ltd
Mark Piper, Director of Marketing
801 Campbell Rd, Ste 350, Richardson TX
info(at)ssglimited(dot)com
http://www.ssglimited.com