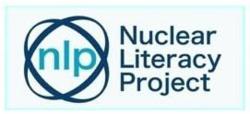 "Nuclear energy, medicine, and even food safety play an important role in our society and enrich our everyday lives. However, many people don't realize the ways that their lives are improved by nuclear technologies—and may even fear them."
Greenville, SC (PRWEB) April 17, 2012
Suzy Baker Hobbs of Greenville, SC, is the Executive Director of the Nuclear Literacy Project, an effort launched today by leading nuclear advocates and professionals from across the country. "The goal of the Nuclear Literacy Project is to make understanding all things nuclear less intimidating and more fun," said Baker. "Nuclear energy, medicine, and even food safety play an important role in our society and enrich our everyday lives. However, many people don't realize the ways that their lives are improved by nuclear technologies—and may even fear them."
The Nuclear Literacy Project has established an active website at http://nuclearliteracy.org —featuring "Fast Facts," quizzes, and a blog—as well as a presence on Facebook, Twitter (@NuclearLiteracy), and Pinterest. The Nuclear Literacy Project is creating new apps, games and quizzes to reach young people through venues—including social networks and mobile forums—that they already know and enjoy using. The website is a living document that will be in a state of continuous improvement as NLP creates new apps, games, eBooks and other public resources.
When asked about the project, Baker said, "We are very excited to offer a range of contemporary and traditional learning tools that put the subject of nuclear energy into perspective for a non-technical audience. The NLP team has carefully developed interactive media that sets users up for a successful learning experience, and inspires them to continue building their knowledge."
Baker lives in Greenville, SC, with her husband, Ted. A 2006 graduate of Appalachian State University, Baker majored in Fine Arts and has used her background in the arts to form an interdisciplinary approach combining communications, the arts and the sciences to increase public awareness of the benefits of nuclear technologies.
Baker is also the Executive Director of PopAtomic Studios, the parent organization and fiscal sponsor for the Nuclear Literacy Project. Baker has taken on a leadership role in the development of the Nuclear Literacy Project with the support of the PopAtomic Board of Directors: Meredith Angwin, Stephen Schutt, Robert Bromm, James Malone and Carl Lumma.
For more information about the Nuclear Literacy Project, please visit http://nuclearliteracy.org.
For more information about PopAtomic Studios, visit http://www.popatomic.org/.