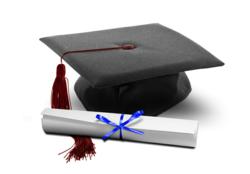 "School cutbacks have left guidance counselors badly outnumbered … College Consultants have begun to fill the void, helping parents and kids to find the best schools for their money."
- Money Magazine
Friendswood, TX (PRWEB) April 17, 2012
The college admissions and application processes are confusing and overwhelming for high school students and their parents. High school juniors and seniors need to choose a college major, select appropriate colleges to apply to, write several college essays, collect letters of recommendations, send transcripts, and take the SAT and/or ACT, all while studying for their courses and participating in extracurricular activities.
Many families wish this college process was less stressful. One local college consulting business hopes to help with that goal. Brand College Consulting, a Friendswood full-service college preparation firm, is offering a Premier College Prep Camp during the summer of 2012.
This four day Application Prep Camp is for students between their junior and senior years of high school. Each class is limited in size, so students enrolled in this camp will get individualized attention and answers.
At the end of the camp week, students will have completed several parts of their college applications, MONTHS before their classmates have even started. Students who complete all 4 days of camp sessions will walk away with:
1. Their individualized college list, with appropriately selected schools
2. Selection of possible college major(s)
3. Student resume
4. One completed and professionally edited college essay
5. Apply Texas short answer questions completed
6. A personalized request for recommendation letter
7. Campus visit list and questions
8. The entire Apply Texas application completed
The entire camp is taught by Jolyn Brand, founder of Brand College Consulting. Each student will get personalized assistance with every step in the process.
About Brand College Consulting
Brand College Consulting helps high school students and their parents in the Houston and Clear Lake areas with the college admissions process, by offering personalized expert advice and guidance selecting the right universities for each student, then assisting with the applications, essays and college entrance interviews. Consultants are also available for private SAT or ACT tutoring, college campus tours and financial aid/scholarship questions.
The owner and director, Jolyn Brand, earned a Bachelor of Business Administration (BBA) and a Master's of Education (M.Ed.) before becoming a Texas certified teacher. She has four children and resides in Friendswood with her husband, David.