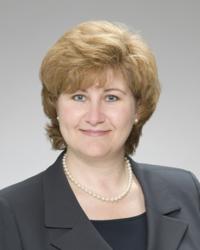 Chicago, IL (PRWEB) April 17, 2012
Care Communications, Inc. a national health information management consulting and outsourcing firm, announced today that Laurie Hebert, RHIA, CCS, CCS-P, CTR was recently promoted to the position of Vice President of Cancer Registry Services, from Director of Cancer Registry Services. The promotion coincides with increasing demand for registry services and the growth and expansion of the firm's services to hospitals and cancer centers.
Hebert joined CARE in 2007 and under her leadership the Cancer Registry program has doubled in size and expanded in scope. "The increasingly rigorous standards imposed on cancer programs are becoming overwhelming. Cancer programs need to rethink how they will meet reporting and other standards," said Patty Sheridan, President of Care Communications. "Laurie's expertise, experience, and commitment to advancing the industry will allow us to build advanced solutions for our clients."
Hebert serves on the board of directors for the National Cancer Registrars Association (NCRA), the nation's leading association for cancer registry professionals, as the Advocacy and Technical Practice Director for the Midwest.
Hebert has also published numerous articles for "The Connection: The Official Newsletter of the NCRA." She co-authored a study on pediatric lymphoma and assisted in the development of a pediatric staging form chosen by the American College of Surgeons Commission on Cancer as a best practice tool for pediatric facilities. She also authored the white paper, "Changing Educational Requirements Shake Up Hospital Cancer Committees" and contributed to several articles on the topic.
About Care Communications
Care Communications is a nationally recognized leader in health information management and has served the needs of leading healthcare organizations since 1976. Care Communications offers the industry's most focused, effective and comprehensive suite of health information consulting and outsourcing services, including medical coding, ICD-10 consulting, cancer registry, EHR implementation, interim management, clinical research support and leadership development. Care Communications is the preferred health information vendor for VHA hospitals and has been an Elite Award winner as one of Chicago's "101 Best and Brightest Companies to Work For" since 2008.
# # #