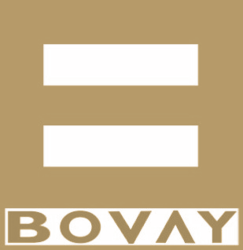 For schools, especially public schools, choosing to achieve LEED certification shows not only future-thinking leadership, but also sets an example for the students," says Carlos Sera
Houston, TX (PRWEB) April 16, 2012
Bovay Engineers International, a full-service, multi-discipline consulting firm since 1946 offering a complete range of technologies with specializations in Mechanical, Electrical, and Plumbing design services has also been a pioneer in offering LEED Design services since 2002. Gregg's Elementary School, located near Hobby Airport in Houston Texas, had set an objective to achieve Silver LEED-for-schools certification and together with Bovay Engineers, were able to meet that goal with a total of thirty nine LEED points.
LEED, or Leadership in Energy and Environmental Design, is redefining the way people think about the places we live, work and even learn. As an internationally recognized mark of excellence, LEED provides building owners and operators with a framework for identifying and implementing practical and measurable green building design, construction, operations and maintenance solutions.
Bovay's LEED services provide, among others, an independent third-party verification that a building, home or community was designed and built using strategies aimed at achieving high performance in key areas of human and environmental health which includes sustainable site development, water savings, energy efficiency, materials selection and indoor environmental quality.
Bovay Engineers, a Historically Underutilized Business (HUB) with the State of Texas, registered as a Disadvantaged/Minority Business Enterprise (D/MBE) with the City of Houston, and registered as a small business with METRO and HISD, has been in the forefront of LEED certification since June 2002 when members of Bovay's staff were among the first to be LEED Accredited in the state of Texas. Bovay's LEED Engineers have also served on the technical advisory committee in Houston and continuously keep up with the advancement of LEED and its impact on various industries as more clients recognize the added value LEED brings to their projects.
Contact:
Carlos Sera
cmser(at)bovayengineers(dot)com
http://www.BovayEngineers.com
O: 713.668.6641| C: 713.562.0560
###