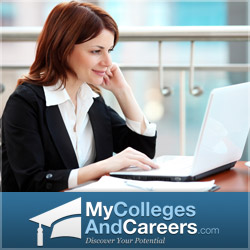 These statistics are crystal clear: The success that American women enjoy directly impacts the success of American families and the American economy.
Provo, UT (PRWEB) April 16, 2012
On April 6th, 2012, The White House released a report on the Women and the Economy. Created by President Obama, he solidified his belief in creating a better future. In this report, the statistics were staggering, women make up almost 50% of the workforce. This means that women are now becoming the sole provider in the household. For women to be able to do this, they need an education. The White House reported that women are now becoming the majority in nursing schools, colleges and graduate schools.
Since 1962, women have increased their participation in labor by over 20%. If this trend continues, our economy would add over 5.1 million workers, which is equivalent to a 3.5% increase in the GDP. Now, more than ever, education is necessary for women to enter the workforce. Of the 3.4 million students that have received Pell Grants, since 2008, about 2.3 million are women. Women realize that earning their education with the best online universities will help them get access to the best careers.
Women are making use of the education that they get, of the 16,000 small business administration loans, over $4.5 billion was granted to women-owned businesses. Over 30% of American women own a small business, which generates over $1.2 trillion in sales. Women are crucial to our economy. These statistics are crystal clear: The success that American women enjoy directly impacts the success of American families and the American economy. For the United States to continue to go forward, "women must be able to help provide for their families and contribute fully to our economy". This means that women should be able to get the education they need, when they want it, to help them break into the best careers.
My Colleges and Careers operates a state-of-the-art website that is completely focused on providing the tools needed by individuals who are aiming towards beginning and completing their college education. With new technologies being developed, all prospective students now have the opportunity to choose a traditional brick and mortar school, an online school that offer the same degrees, or a harmonious blend between these two. Students that opt for an online education are able to even work full-time and part-time to cut down on costs for education. This situation is ideal for mothers that want to earn their degree while still providing and raising their family.
The My Colleges and Careers website is geared to helping prospective students find the perfect school for their needs. Students simple have to go to the site, narrow down their choices, and they are presented with schools that will be the best fit for the career goals. They are easily connected with each of these schools, and can then follow up with the schools of their choice. For many who are seeking education, it can seem like there are endless opportunities and fields to go into, from careers in criminal justice to becoming a police officer the options are endless. My Colleges and Careers offers an array of resources such as info-graphics, descriptions of the many different careers and their salaries, new updates concerning government policies on education, and the most up-to-date lists of the top careers. One of the most useful tools on this website is the Education Blog linked to the My Colleges and Careers website. Industry experts and professionals alike, submit articles that are engaging, and are extremely useful with an array of education and career related topics. For women from all different sorts of backgrounds―single women, married mothers, single mothers, and women from different ethnic backgrounds―earning a college degree from home can now become a reality.
About My Colleges and Careers
My Colleges and Careers is primarily focused on getting prospective students to the school where they will thrive in. For most of these students, online degree programs are the types of programs they need to be able to juggle all of their commitments and responsibilities. With online programs, students are able to choose when and where they complete their coursework. All of the services and tools that are offered on My Colleges and Careers website have assisted many students find the right school, get the degree of their choice, and start their new career.