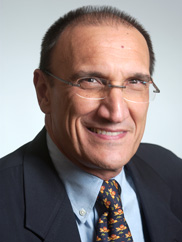 "Creating and sustaining a thriving organizational culture is not only is a key driver of financial performance, it is also one of the best ways to attract and retain and talent and measurably increase employee engagement."
(PRWEB) April 18, 2012
Organizational culture is strongly connected to financial performance. Culture is a top concern of CEOs, yet many don't know how to systematically address culture challenges. CEOs must lead the culture and walk the talk. The strongest cultures survive because they adapt. HR leaders play a critical strategic role in leading culture transformation. These were among the key takeaways for more than 100 executives who attended the 2012 HR Roundtable focusing on why culture matters hosted by Mullin & Associates/Lincolnshire, HRD Consultants and Senn Delaney. Participants took away trend data and practical information they can use to better manage their organization, their team and their career.
Senn Delaney, the culture-shaping firm, has published a new whitepaper, Why Culture Matters: Lessons from An Executive Roundtable. The article is a summary of an expert panel discussion and learnings for HR leaders and other executives seeking to lead culture transformation in their own organizations
An executive panel comprised of five senior leaders, whose experience crosses several industries, including healthcare, utilities, professional services and investment banking, shared their perspectives, advice and business examples of why culture matters for their organizations. Panelists explored the implications of culture, why culture should be shaped, how it is shaped, who owns and leads the culture and how to measure a culture.
The 2012 Human Resource Roundtable panelists included several prominent company leaders:

Craig Ivey, President, Consolidated Edison Company of New York Inc.
Deborah Zastocki, CEO, Chilton Memorial Hospital
Andy Kaslow, Ph.D, President, Quantum Leap Advisors
Jamie Lane, Vice President, Talent & Organization Development, Hess Corporation
Jim Minogue, Managing Director and Head of Human Resources, Gleacher & Company
"Senn Delaney was thrilled to be a part of this event because the topic is so relevant to executive
HR leaders. It was a great opportunity for HR leaders to learn the latest thinking and best practices from the field," said Senn Delaney Partner and Executive Vice President Mike Marino, who moderated the panel discussion.
He opened the event with an overview on the importance of organizational culture and its strong connection to financial performance. Marino referenced a 2011 McKinsey & Co. article that described organizational health as being about a company's ability to align, execute and renew faster than competitors to sustain performance, and is the ultimate competitive advantage.
Marino notes that today's HR leaders must understand how to lead culture change and actively partner with the CEO and senior leadership team to transform the culture to improve spirit and performance: "Creating and sustaining a thriving organizational culture is not only is a key driver of financial performance, it is also one of the best ways to attract and retain and talent and measurably increase employee engagement."
About the 2012 Human Resource Roundtable
The Human Resources Roundtable was started in 1995 as a way for senior human resource executives to gather in an intimate setting to discuss and share ideas on current human resource practices and thinking. One of the benefits is that it "marries" the sharing of best practices with a unique opportunity for executive-level, peer-to peer networking.
About the 2012 roundtable sponsors
Senn Delaney
Founded in 1978, Senn Delaney was the first firm in the world to focus exclusively on transforming cultures. Senn Delaney's comprehensive and proven culture-shaping methodology engages people and measurably impacts both the spirit and performance of organizations.
HRD Consultants
Led by Founder and President Marcia Glatman, HRD Consultants is a nationally recognized retainer search firm that focuses exclusively on executive-level human resource professionals.
Mullin & Associates Ltd
Mullin & Associates is the premier global provider of individual outplacement solutions that focus on the individual and offer progressive winning strategies.
Read the Why Culture Matters whitepaper.
About Senn Delaney
Founded in 1978, Senn Delaney is widely recognized as the leading international authority and successful practitioner of culture shaping that enhances the spirit and performance of organizations. Senn Delaney's passion and singular focus on culture, combined with decades of hands-on experience, have resulted in a comprehensive and proven culture-shaping methodology that engages people and measurably impacts both the spirit and performance of organizations. Learn more about Senn Delaney. Visit Senn Delaney's new thought leadership video channel, SDTV, for expert advice on best practices in culture shaping, CEO interviews on leadership and leading culture, client success stories and more.