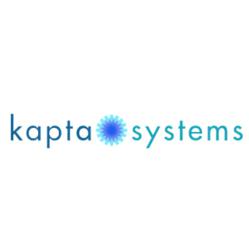 At Kapta, we believe that small companies deserve the best HR technology available. We're really excited to be presenting at the HRO Today Forum's iTalent Contest.
Boulder, CO (PRWEB) April 24, 2012
Kapta Systems (http://www.kaptasystems.com) has been selected as one of five innovative HR, recruiting, and talent management companies to compete in the 2012 iTalent competition presented by HRO Today Forum. These top five companies will present 10-minute HR innovation/job growth pitches on Wednesday, May 2, 2012 in Washington, DC, where they will be judged by talent management experts and investors.
The iTalent competition is part of the HRO Today Forum which will take place from April 30 to May 2, 2012. The forum features numerous keynote speakers with an emphasis on talent management and technologies designed to create new jobs in America, stimulating growth in a struggling economy. Talent management systems are key in this environment, as they allow for efficient placement of workers and resources.
Kapta Systems has made it to this final round based on their strength in providing talent management to small companies. Over half of America's workforce is employed by companies with 500 or fewer employees, which has allowed Kapta an important niche in the modern economic landscape. Kapta's performance review talent management software is targeted toward small businesses and has drawn the attention of the iTalent competition committee. Co-founder of Kapta Systems, Alex Raymond will present his official contest pitch on May 2, 2012.
Feel free to read the official press release from HRO:
http://www.prweb.com/releases/2012/4/prweb9404348.htm
The winner of the iTalent competition will receive face-time with the judging panel, one-on-one meetings with attending HR executives, and a feature article as well as a free ad in HRO Today. The judging panel includes investors, making this a prime opportunity for a talent management company such as Kapta Systems to earn business contacts and promotion, setting the company up for further success in the future.
About the Company:
Kapta Systems is a small, private company focused on providing talent management software to companies across the country. The company's focus is on making talent management systems that are easy and straightforward to use. Kapta's size and mission allow it to provide individualized support with a strong focus on customer service.