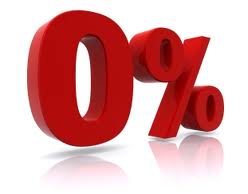 We have tried everything else, it's now time to make real estate, land, and development the corner stone of our economy," says Faust.
Charlotte, NC (PRWEB) April 17, 2012
"There are 48 million Americans with a mortgage and 8 million bank owned properties looking for a buyer. Assuming most homeowners and homebuyers, with a 500 FICO score or better, would like a 0% interest rate mortgage loan, that's potentially 56 million closed loan transactions which would create millions of jobs. Zero percent mortgages will make people want to buy houses," say's Restore Mortgages Founder, Duane Faust.
Seekingalpha.com reports how an aggressive real estate industry positively affects total GDP in China. China's growth over the last several years has been roughly around 8% compared to a paltry 2% in the U.S. Assuming China's real estate market is near its peak, based on sky-high prices and slowing demand, China's residential construction alone is 9.9% of its GDP compared to 6.1% of the U.S.'s GDP at the height of its real estate market in 2005. "Given we put the same emphasis on real estate as China has by making available zero percent interest loans to all homeowners, we will see the same increase in our own GDP as a nation," says Faust
When you add in the commercial, steel and cement sectors of China's economy you have roughly 25% of their entire GDP dedicated to real estate and construction. "It is clear China understands that housing, real estate, and construction are not part of the economy, it is the foundation for a healthy economy. Hence, they are outperforming the U.S., 4 to 1, however the Restore Mortgages zero percent interest loan will significantly reduce that ratio," says Faust.
MSNBC's Dylan Ratigan has initiated a 30 Million Jobs tour to bring awareness to the real number of jobs needed in our country. Based on 156 million working –age, able-bodied Americans and an "actual unemployment" rate of 18%, when you consider those who have discontinued job-searching, 30 million jobs are needed to get America back to full employment. Additionally, according to dailyfinance.com, two million new residents are added to the U.S. population annually, demanding the creation of roughly 200K additional jobs per month. "The only economic activity that can keep pace with this kind of population growth to create jobs are housing transactions, purchases and refinances supported by Restore Mortgages zero percent interest loans," says Faust
"The question is, with all the political, economic, tax, educational, and social policies we have pursued to tackle the lack of jobs, why have we not achieved full employment? Answer, we are attacking the wrong metric. The ratio everyone must become intimately and keenly aware of is the '2 to 1 closed loans to jobs' metric established by the NAR. We have tried everything else, it's now time to make real estate, land, and development the corner stone of our economy," says Faust.
The 'Zero Percent Mortgages for ALL Homeowners' program submitted to The White House and Federal Reserve, will close millions of loan transactions, help achieve full employment, repair/rebuild America's infrastructure, invest in our leaders of tomorrow and restore the American dream.