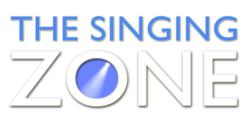 Beverly Hills, CA (PRWEB) April 16, 2012
Los Angeles-based vocal coach Per Bristow expands the global reach of his singing training to include over 100 nations. The Sing with Freedom program continues its global expansion and popularity in aiding singers of all experience levels and backgrounds in increasing their vocal ability.
The program, available only in English, has managed to cross languages and cultures by not only helping students with their singing, but by also by increasing confidence and freedom through exercises aimed at developing a greater physical awareness. The results of which enhance one's singing, performance and life as a whole.
"My range has improved in both the higher and lower range and I perform with greater freedom than ever before," says one of The Sing with Freedom's Grammy-nominated students.
A female student from Australia exclaims, "after just 2 weeks of doing [the] course, I'm already doing what [the] DVD's say - Singing With Freedom."
The continued expansion may be attributed in part due to the universal desire for confidence and freedom that the program offers. It is also geared towards helping singers of all levels the chance to learn how to sing better. Many more reviews and testimonials from students in countries such as Austria, India, The United Kingdom, etc. at http://www.TheSingingZone.com/success-stories.html exemplify the universality and global expansion.
With rapid advances in technology, Per Bristow's Sing with Freedom program also has the ability to reach foreign audiences in an easy and efficient way. For the customer, the convenience is a sell-point as the voice training program is available as a DVD set and also as digital downloads. It is an open global marketplace with a nearly instantaneous transfer of information. It is essential that businesses, such as Bristow's Sing with Freedom, stay current in order to continue reaping the benefits of expansion.
Per Bristow is a vocal coach and performance coach based in the Los Angeles, California area. He is the creator of The Bristow Voice Method - the method that for more than 15 years, has empowered thousands of singers and speakers from over 102 nations to repair, build and free their voices, and the home study program of The Bristow Voice Method, Sing with Freedom.
The Bristow Voice Method was born out of Per Bristow's vast experience as a performing musician, singer, actor and athlete, his many years of experience as a teacher and coach, and his depth of knowledge in areas of human anatomy, modern training methods, advanced learning strategies, peak performance psychology, advanced mental training techniques, nutrition and more.