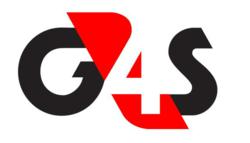 Finger has been a leader in the investigations industry since 1986 and brings a wealth of experience, proven track record in fraud fighting and is well regarded by the clients he served, Michael J. Malone, President, G4S Compliance & Investigations
Raleigh, NC (PRWEB) April 17, 2012
G4S Compliance & Investigations (G4S) is pleased to announce that Scott Finger has joined the organization as Vice President, Midwest Region. Finger is based out of Chicago, Illinois and will oversee daily operations as well as develop and manage business relationships with clients located in the Midwest. The addition of Finger will further expand G4S' leadership in Midwestern states and provide a high level of service to existing clients in the region. G4S has a long history of partnering with insurance carriers, TPA's and Risk Managers throughout the US.
Finger brings nearly 25 years of experience in investigations, sales and operations for national and international organizations. Prior to joining G4S, Finger was the former Director of Surveillance Investigative Services for a national insurance carrier where he implemented the first nationwide surveillance division and anti-fraud program. His results earned him recognition as a leader in insurance fraud fighting and his team was identified as one of the most effective in the nation.
Finger is an internationally recognized speaker and has conducted numerous lectures and seminars for the insurance and investigation industry. He is an accredited instructor and author in a vast array of insurance fraud topics and solutions. He retains memberships and affiliations with several industry leading organizations including NSPII, Workers' Compensation Claims Association, Chicago Claim Association and IFP Chicago.
"Scott has been a leader in the investigations industry since 1986 and brings a wealth of experience, a proven track record in fraud fighting and is well regarded by the clients he has served," Michael J. Malone, President, G4S Compliance & Investigations said. "Last year, G4S achieved substantial growth; Scott's development of new and existing relationships in the Midwest will be a key ingredient for our continued success. Additionally, his presence will benefit our current clients located in that region by providing superior service and expertise unmatched in today's marketplace."
For more details contact:
Amy Ricciuti
Director of Marketing and Communications
G4S Compliance & Investigations
800.927.0456 ext. 2217
http://www.g4s.us/investigations
About G4S Compliance & Investigations
G4S Compliance & Investigations is a global provider of enterprise investigation management solutions. Our value added solutions include: Insurance, Commercial and Government Risk Solutions. G4S offers a unique combination of best-in-class investigation experts, compliance and technology to provide users with customized investigation solutions uniquely tailored to meet their needs. For more information visit: http://www.g4s.us/investigations.
About G4S plc
G4S is the world's leading security solutions group, which specializes in outsourcing of business processes in sectors where security and safety risks are considered a strategic threat.
G4S is the largest employer quoted on the London Stock Exchange and has an additional stock exchange listing in Copenhagen. G4S has operations in more than 125 countries and more than 635,000 employees. For more information on G4S, visit http://www.g4s.com