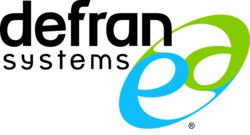 New York, NY (PRWEB) April 17, 2012
Defran Systems, a leading provider of integrated electronic health systems for human services organizations, recently announced that it will sponsor a free webinar entitled, "Permanency, Prevention and Preservation: How Leading Child Welfare Organizations Drive Exceptional Performance."
WHEN:
Tuesday, April 17, 2012, 2:00 p.m. ET to 3:00 p.m. ET
WHAT:
Many child welfare providers use paper-based records or non-integrated electronic databases to store their client records, which complicates their ability to use data to demonstrate program effectiveness and positive client outcomes. Additionally, all human services agencies face an ongoing struggle to comply with a multitude of funder, regulatory and accreditation standards. All of these issues are further complicated by a challenging economic environment and impending budget cuts. This webinar will show you how implementing an EHR and financial management software system can help your agency succeed under these operating conditions.
WHO:
The free webinar is hosted by Andrew Miller, Solutions Consultant at Defran Systems, and Jessica Chludzinski, Marketing Manager at Defran Systems.
WHERE:
Online from anywhere with an Internet connection.
Register today for Permanency, Prevention and Preservation: How Leading Child Welfare Organizations Drive Exceptional Performance
About Defran Systems
Defran Systems provides web-based, enterprise information management software to human services providers. Our flagship EHR and financial software suite, Evolv-CS®, is an ONC Certified Complete Ambulatory EHR and supports providers in their efforts to prove Meaningful Use. It is the most all-inclusive solution for optimizing your entire health record information management process, improving cash flow and achieving positive outcomes. We are a long-term partner; understanding the challenges human services providers face and providing relevant solutions. Visit us at http://www.defran.com