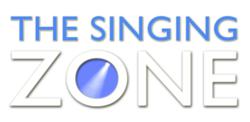 Beverly Hills, CA (PRWEB) April 23, 2012
Los Angeles vocal coach Per Bristow, who has revolutionized the art of voice and performance training, uses non-traditional methods of training in the Sing with Freedom program, the home study version of the Bristow Voice Method.
The Sing with Freedom program, a four lesson set available at TheSingingZone.com, offers students of all levels a new look at voice training. Exercises are geared towards developing a deeper physical awareness, so singers can actually feel where they may have resistance and strain and consequently developing the ability to release that strain.
"Singing scales on top of hoarseness, strain and fatigue will really do nothing in releasing that hoarseness, strain and fatigue. First things first, release the strain. Release the resistance." explains Per Bristow.
Bristow's methods focuses its voice training on creating freedom in the vocal cords in order to effectively and rapidly develop a greater functionality, range, depth, power and freedom of the voice using the following principles:

Advanced kinesthetic (muscular) awareness
Mental imagery/visualization techniques
Understanding and applying the physical law of least effort
The application of flow and rhythm
A developed ability to enter a state of "peak performance"
The reason students of all levels - professional, beginnner or otherwise, - can experience rapid breakthroughs is because these are not the methods often taught in traditional singing lessons where the focus is typically on posture, "breath control," "singing through your mask," "feel as if you're yawning," etc. It is a new perspective to which most singers have never been previously exposed and therefore offers the opportunity for a new way of learning.
Per Bristow is a vocal coach and performance coach based in the Los Angeles, California area. He is the creator of The Bristow Voice Method - the method that for more than 15 years, has empowered thousands of singers and speakers from over 102 nations to repair, build and free their voices, and the home study program of The Bristow Voice Method, Sing with Freedom.
The Bristow Voice Method was born out of Per Bristow's vast experience as a performing musician, singer, actor and athlete, his many years of experience as a teacher and coach, and his depth of knowledge in areas of human anatomy, modern training methods, advanced learning strategies, peak performance psychology, advanced mental training techniques, nutrition and more.