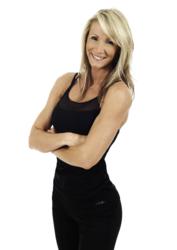 These women made a commitment to do what it takes to kick off 2012 with a new outlook on life and achieve their healthy, fitness and body shaping goals by participating in this 12 week challenge experience
Elizabethtown, KY (PRWEB) April 16, 2012
Fit Yummy Mummy, a fitness company devoted to exercises for moms, has just concluded its 12 week New Year's "Amazing You" Transformation Challenge. After months of challenging workouts, 7 finalists have been named. Voting is now open and runs through 8:00 am EST on Friday, April 20th.
The contest started on January 16th, with over 250 women joining the Transformation Challenge hosted by Fit Yummy Mummy's Club FYM. The challenge brought about dozens of impressive physical transformations, and over 80 women submitted their results for consideration.
"These women made a commitment to do what it takes to kick off 2012 with a new outlook on life and achieve their healthy, fit and body shaping goals by participating in this 12 week challenge experience," said Fit Yummy Mummy owner Holly Rigsby.
It can be difficult for new moms to lose weight, but Rigsby specializes in getting results for this particular subset of women. Ultimately, her decision came down to 7 finalists who demonstrated the willpower to overcome the challenges that come with fat loss.
"As all women know," Rigsby said, "it can be tough to lose fat after having a child. Cardio simply doesn't work, so these women all used strategies available in Fit Yummy Mummy products and my blog posts to banish their mommy belly for good."
Bekah, one finalist, lost eight and a half pounds and 3.75 inches off of her belly by participating in Rigsby's busy mom workout routines. Another, Danielle, lost five inches of belly fat.
Other finalists include Cindy (18 pounds lost, 2.75 inches off belly, 3.5 inches off hips), Lila (18 pounds lost and 6 inches off hips), Emma (19 pounds lost), and Melissa (16 pounds lost).
The final finalist, Sara, dropped 24 pounds and achieved her goal of losing her mommy belly by taking off 6.5 inches of stomach and 5.5 inches off hips.
Proud of her results, Sara explained, "I was at a point where I was mortified about my body. [But now] I love this new lifestyle, and I am excited to continue to progress through the workouts and further challenge myself."
New moms can struggle to lose fat in specific problem areas, including the butt, thighs, and abdominal region, but Holly Rigsby thinks it is clear from the successes of these women that this doesn't have to be the case for all new moms.
"Many women simply do not know how to lose that mommy belly or their butt and thighs after giving birth," Rigsby continued. "Fit Yummy Mummy's workouts for moms help women achieve their goals."
Voting is open now and runs through 8 AM EST on Friday, April 20th. The top three winners will be announced later on that Friday.
To vote, visit: http://www.clubfym.com/public/Transformation-Results--NYTC-12.cfm.
About Holly Rigsby: Holly Rigsby is the Co-Owner of Fit Yummy Mummy. She offers her clients a variety of training products to help them burn fat and writes a fitness blog for FYM.
Fit Yummy Mummy is part of the Fitness Consulting Group family of companies. FYM releases fitness products for moms looking to burn fat and get in shape. It also offers workout tips through its blog.
For more information on Fit Yummy Mummy, visit: http://getfitandyummy.com.